Death Road to Canada
Rating Summary
Based on 41 critic reviews
OpenCritic Rating
Based on 41 critic reviews
Spread the word:
Game Information
Available on:
PlayStation 4
Apr 25, 2018
Nintendo Switch
Apr 25, 2018
Developer: Rocketcat Games
Genre: Action
Description:

Death Road to Canada is a Randomly Generated Road Trip Simulator. You control and manage a car full of jerks as they explore cities, recruit weird people, argue with each other, and face gigantic swarms of slow zombies.

Death Road is built for replay value. Everything is randomized: locations, events, survivor appearances and personalities. There's a different story every time you play, set in a world that doesn't take itself too seriously.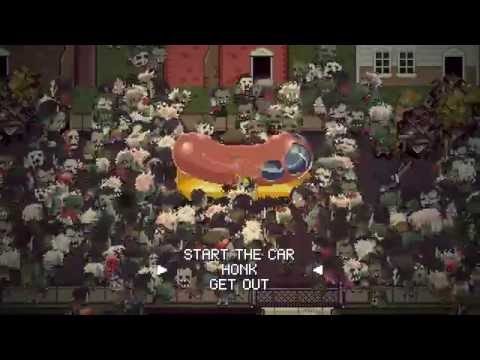 Death Road to Canada: Hot Dog Launch Trailer
Recent News
Wayward Souls crawls into the dungeons of early access
Rocketcat's well-regarded dungeon crawling action-RPG Wayward Souls is out now on PC, albeit in early access. A new character will be ready to play by launch.

Read full article on Rock, Paper, Shotgun
Wayward Souls is coming to PC next week
Wayward Souls, the top-down skellington-smashing action RPG, is coming to PC after four horrendous years stuck on stinky mobile gizmos

Read full article on Rock, Paper, Shotgun