Gal*Gun 2
Rating Summary
Based on 35 critic reviews
OpenCritic Rating
Based on 35 critic reviews
Spread the word:
Game Information
Available on:
PlayStation 4
Apr 13, 2018
Nintendo Switch
Apr 13, 2018
Publisher: PQube
Genre: Action
Description:

Gal*Gun is back for an adventure more outrageous than ever! A new army of girls has been overpowered by lust in THE FULL-FRONTAL SEQUEL to Japan's infamous shooter. Fend them off with your Pheromone Shot and use new gadgets to expel demons from their bodies in the most audacious first-person shooter you'll ever play!

THE CRAZIEST SHOOTER YET
Help swarms of girls escape their demon possessions by using your Pheromone Shot gadget for euphoric exorcisms.

A GORGEOUS NEW CAST
Woo the girl of your dreams in a twisting, turning story full of surprises. With the aid of alluring angel Risu, become romantically entangled with girl-next-door Chiru and childhood sweetheart Nanako.

BECOME A KNIGHT IN SHINING ARMOUR
Manage your schedule to receive quests from the academy's love-struck girls, and satisfy their demands to unlock new missions and story scenes.

HARNESS THE POWER OF VACUUMING
Equip the awesome Demon Sweeper gadget, capable of sucking up GalGun 2's pesky demon menaces.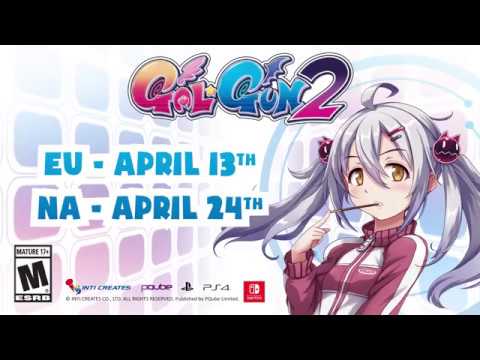 Gal*Gun 2 - Action Trailer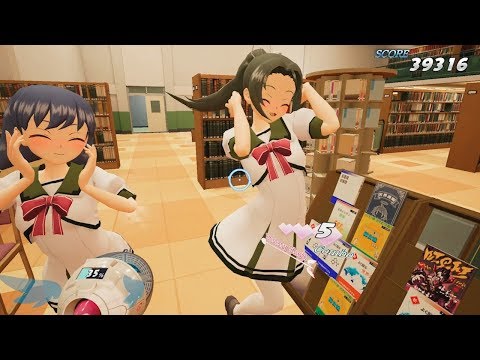 Gal*Gun 2 - Official Gameplay Trailer