Spread the word:
Game Information
Available on:
PlayStation 4
Dec 1, 2016
Nintendo Switch
Apr 24, 2019
Developer: Daedalic Entertainment
Genre: Adventure
Description:

Daedalic Entertainment, once called "Lucasarts from Germany" by the GameStar magazine, invites the players into a fantastic comedy adventure that revolves around a crazy love story of Rufus and Goal.

In Deponia, the world has degenerated into a vast garbage dump, in which the crotchety Rufus ekes out his sorry existence. He is part of the lowest social class, doomed to live his life in literal mountains of trash. He hopes for an opportunity to get into the world of the rich, who live in a floating city high above the clouds. Fate seems to smile on the snotty good-for-nothing when one day the attractive lady named Goal from the higher sector plummets into one of the trash heaps. Rufus decides to help the young woman out by taking her back to her husband. When he notices that Goal's husband is a dead ringer for himself, he hatches a diabolical scheme to gain access to the upper world. However, things don't work out quite as planned, since he has feelings for the beauty which limits his usual unscrupulousness.

Help Rufus, the poor boy from the junkyard, to win over the girl from heaven. Only with this rich girl from his dreams he might be able to escape Deponia and, unexpectedly, to save the planet.

- Unique comic style with hand-drawn HD resolution 2D graphics
- Bizarre characters and wacky humor
- Challenging puzzles and hours of dialogue
- Unique universe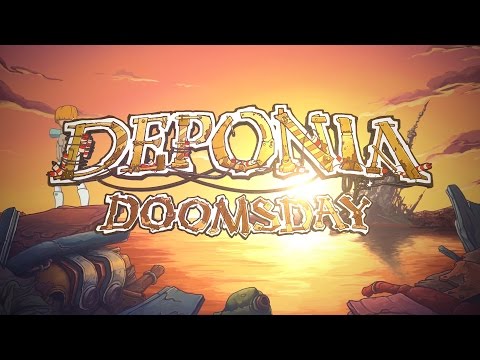 Deponia Doomsday Releasetrailer [ENG]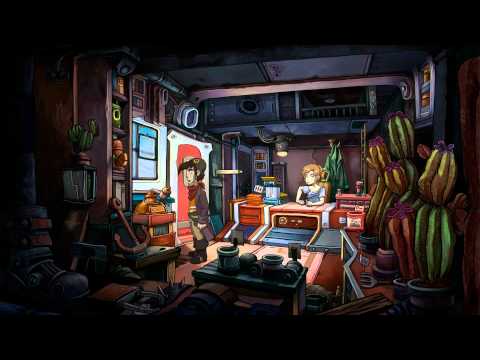 Deponia Trailer English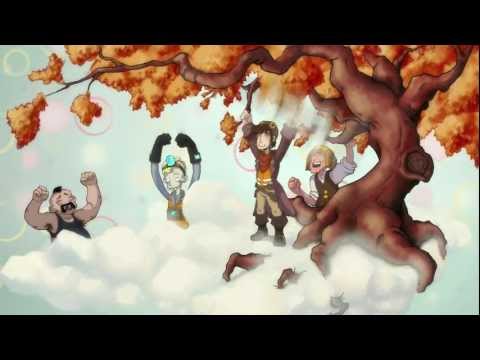 Deponia - Trailer
Reviews
It plays well and has that charm that Daedalic is famous for, and it constantly reminds you of the Monkey Island series – no bad thing at all.
Deponia may well be set in a rubbish heap, but it's a game that'll never end up there. With lovably odd characters, a fantastic art design, and a really engaging style of gameplay, Deponia shows what a modern point and click game should be. Despite a steep incline in difficulty that may catch a few players off guard, Deponia's highlight is its character design and writing, and you can expect to be entertained throughout.