Spread the word:
Game Information
Available on:
PC
Jul 19, 2016
Developer: 100 Stones Interactive
Genre: Puzzle
Description:

The Eyes of Ara invites you to escape to another place. Become enthralled in a stunning Adventure-Puzzle game set in a gorgeous 3D environment. Explore a vast and ancient castle riddled with secret vaults and hidden rooms. Solve elaborate puzzles, locate lost treasures, and unravel an ancient mystery.

Weave your way through a tale of mystery and discovery. Solve numerous and varied puzzles to reveal long forgotten secrets. Locate the lost keepsakes of the former occupants, and discover stories of those who once called the castle home.

Alone on a remote island stands an ancient weathered castle, steeped in legend, shrouded in mystery. For years it has remained quiet and undisturbed, and yet still the townspeople recall old stories of restless dreams, violent storms, and the eerie glow of ghostly lights dancing in the mist. Recently a mysterious radio signal has begun broadcasting from somewhere within the ancient walls. Something inside the castle has awoken, and someone needs to venture inside to uncover the truth…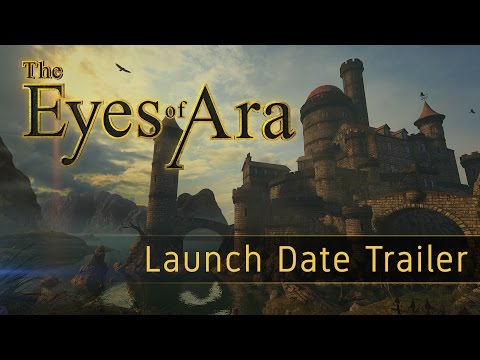 The Eyes of Ara - Launch Date Trailer
Reviews
A quality graphic adventure with fun puzzles and a lovely setting.
One man's labour of love that pays homage to the greats of the past with only a few teething errors.