Almost There: The Platformer
Bony Yousuf,
The Quantum Astrophysicists Guild
---
Almost There: The Platformer
Spread the word:
Game Information
Available on:
PlayStation 4
Feb 19, 2019
Nintendo Switch
Feb 21, 2019
Developers: The Quantum Astrophysicists Guild, Bony Yousuf
Genres: Puzzle, Action
Description:

Sprint between saw blades while dodging homing missiles. Duck under lasers while the floor crumbles beneath you. Almost There was designed specifically for fans of the hardcore platforming genre - you've been warned.

100% Dexterity Platforming

Almost There provides uninterrupted platforming awesomeness.

Hours and Hours of Gameplay

With over 150 stages and timed challenges, Almost There will kill you thousands of times.

Spikes, Saws, Lasers, Missiles, Oh My!

Everything in Almost There is designed to kill you. Enjoy.

CREATED FOR PLATFORMER FANS -- BY PLATFORMER FANS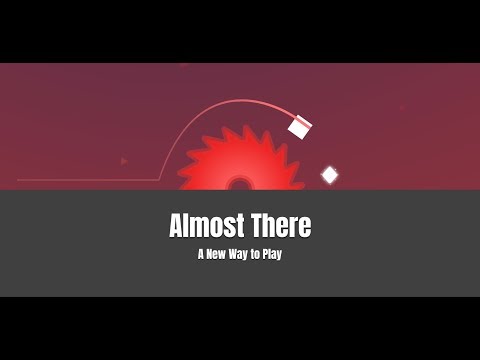 Almost There Full Trailer
Reviews
It's competent and well-made but ultimately uninspired. This is a game you will have fun with and then completely forget about. There are better platformers on Switch, but this one is worth a look if you feel the need to test yourself every time you see a gap or spikes that beg to be jumped over.
Yet there is a lot to love about Almost There's back to basics gameplay and slick control scheme. You'll need the patience of a saint to complete the game but it's worth it.