Phoning Home
Phoning Home is a good game with pleasant music, nice graphics and ideal difficulty. At least for the first few hours. Unfortunately, due to various mistakes, it´s only a forgettable experience.
Review in Czech | Read full review
Phoning Home doesn't play out like your typical survival game. Instead, it carries a deeper storyline and game dynamic.
Life should be more self-explanatory.
An interesting title that combines light resource collecting and exploration, with a mysterious story. More linear than it initially seems, but this works in the game's favour. Clunky design and some glitches hamper the experience, however.
A tender story of a robot and his companion trying to find their way back home. A healthy mix of survival, exploration and crafting brings Phoning Home to the forefront in a cloud of games of the same genre.
If I have to recommend this game, I would recommend it to someone who wants long adventures with a mix of survivability in a more relaxing way.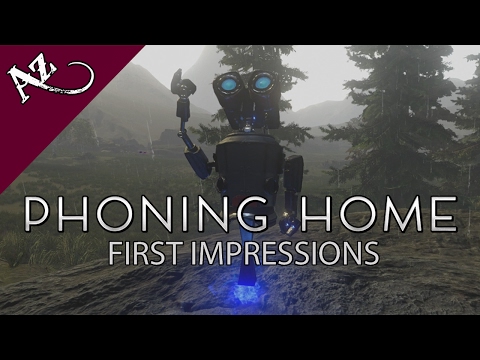 The smooth textured environments do not make up for the game play issues and infuriating dialogue.
Phoning Home is a mediocre survival adventure through excessively large game spaces with a slow robot and his inept companion.
The world in which Phoning Home is based is gorgeously designed; each organism you come across is new and different – some glow, some shine, and together, it is all incredibly beautiful.