Minecraft: Story Mode - Season Two, Episode Five
Rating Summary
Based on 16 critic reviews
OpenCritic Rating
Based on 16 critic reviews
The season ends with an action-packed episode that neatly ties up the core themes running through the season. It is lacking in the humour of some of the previous episodes and the violence towards the end feels a little out of place.
Minecraft: Story Mode Season 2 - Episode 5 doesn't stick the landing, but it also doesn't fall totally on its face. It's a suitable conclusion to the season, but if you haven't bought in yet, there's not much reason to now.
"Episode 5 - Above and Beyond" is an appropriate end to another good Telltale season.
Above and Beyond is a rather disappointing end to a rather lacklustre second season for Minecraft: Story Mode. The season's plot is forgettable, the pacing is slow throughout, and the same environments are used repeatedly. Although the final boss fight is enjoyable, the ending is surprisingly anticlimactic. Unless you were a huge fan of Jesse's first outing, you won't be missing much by skipping this season.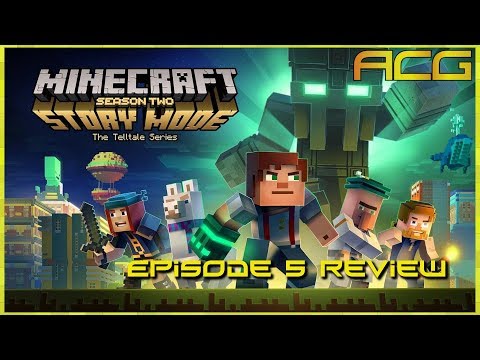 Minecraft: Story Mode has been such an enjoyable adventure to go through from start to finish, and even if Telltale chooses to leave this story as it is, I'd say they've done a pretty good job at constructing a simple but meaningful story with a satisfying close at the end.
Above and Beyond isn't the best Minecraft Story Mode has to offer, but it's nevertheless an appropriately action-packed conclusion to a strong season.
This season ends with a cheesy episode, but it is entertaining during its last part and provides a closure to most of the story plots. Overall, the second season of Minecraft: Story Mode has brought a surprisingly good combat system and boss battles, however, the decisions made during the campaign had a minor relevance when compared to the first season.
Review in Portuguese | Read full review