ReCore
No Recommendation / Blank
Sep 13, 2016
A throwback to a different age, Recore's enjoyable adventure is ultimately undone by a litany of problems.
ReCore buries a great action platformer beneath layers and layers of open world busywork.
I didn't expect ReCore to be quite as big as it is, and from the looks of things it's possible its developers didn't either. Its world, while interesting to explore for a good while, is ultimately too big with too little happening in it to be a totally serviceable housing for the strong combat and platforming gameplay within. It feels like a great, arcadey action platformer spread across too big a canvas, and it asks you to draw back over the same lines a few too many times
What could have been a competent third person take on Metroid Prime is brought low by needless technical and design mistakes.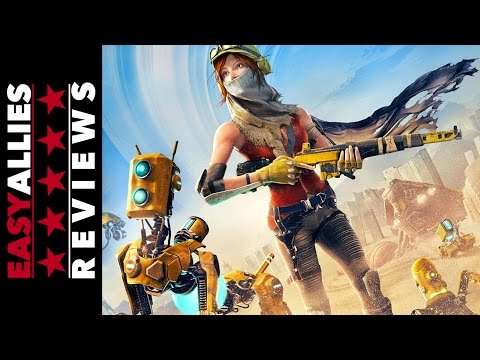 Littered with bugs, excruciating load times, and a severely padded ending, ReCore is a great example of good ideas, flawed execution.
Horrendous load times, arbitrary progression restrictions, and downright confusing design drain ReCore of its potential
A boring collect-a-thon and empty open world drag down Recore's strong fundamentals
ReCore's solid mechanics are sullied by frustrating quest design.
ReCore starts with an intriguing world and a great mix of platforming and RPG elements, but it all falls apart well before the end.