Monster Hunter World
Bold and newly beautiful, Monster Hunter: World demands to be played on its own terms and rewards you with an amazing RPG.
Monster Hunter: World's thrilling fights with fantastic beasts never get old, even if they require tiresome item management during downtime.
Monster Hunter opens up for the most accessible, most detailed and most magnificent entry yet.
The best Monster Hunter so far, and already one of the most compelling multiplayer games of the year – with an elegant balance between depth, difficulty, and accessibility.
A triumph for the series and one of this generation's greatest games yet. Monster Hunter World takes the beating heart of a vital, niche franchise and elevates it toward universal appeal.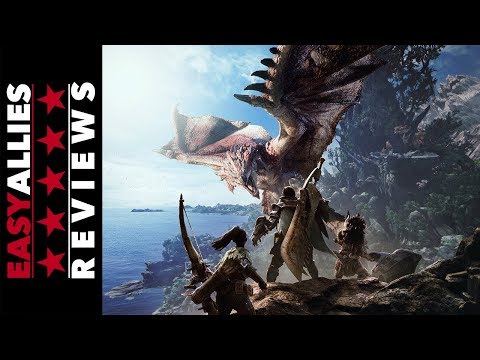 Monster Hunter's attempt to reach the PC audience performs beautifully and plays well
Intense battles, rewarding progression loops, and excellent multiplayer experiences make this the best Monster Hunter game to date
Monster Hunter World successfully proves that it's both about size and how you use it.
The other key loop in the game lies in all the armor you can craft, and the massive trees of weapon upgrades available. Most armor comes from harvesting parts from monsters, with some extra bits of ore or bone thrown in for good measure. Each set of armor comes with strengths to different types of elements, but what will surely sway many players between one piece and the next is the look; there are certain sets I still covet. Since there is no feasible way to get a full five-piece set from killing a monster one time, it takes multiple kills to collect all the scales, membranes, quills and pelts required.