Marvel's Spider-Man
The new Spider-Man features an incredibly beautiful open world, dull bosses and repetitive tasks. This project will amaze you with its visual quality, but, on the other hand, may dissapoint you with monotonous gameplay.
Review in Russian | Read full review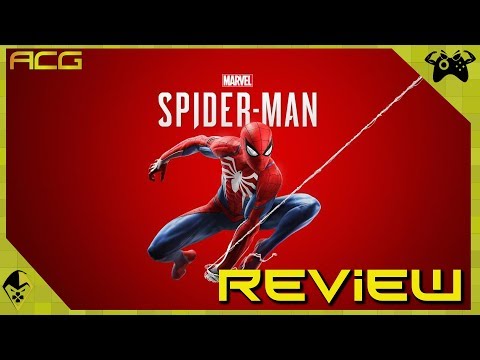 The best Spider-Man game ever made… but only just, since it fails to move the superhero video game genre forward in any important way.
Marvel's Spider-Man is charming and energetic, action-packed and surprisingly capable of tugging on your heart strings to deliver a one-two punch to the emotional gut. If you had to sum up Marvel's Spider-Man in one word, nothing would be more apt than…amazing.
Marvel's Spider-Man doesn't innovate on the open-world genre, but Insomniac doubled down on creating a spectacular Spider-Man fantasy. It simply feels good to travel through Peter Parker's New York as the webslinger, even if whatever Spidey-suit you choose is covering a competent and entirely expected open-world formula. Filled with more emotion, heart, and humanity than we've seen in superhero adventures before, Insomniac doesn't need to reinvent the open-world wheel. Marvel's Spider-Man embraces the man behind the mask and gives us the best interactive Spider-Man experience to date.
Marvel's Spider-Man combines exciting traversal mechanics, varied combat, great presentation and plenty of content to build up enough momentum and swing by the underwhelming story and boss battles without getting caught in a web.
Want a Marvel Studios twist on open-world superhero action? Then Spider-Man is a must-buy. Otherwise, try it.
Marvel's Spider-Man completely understands both the character of Peter Parker, and what it is that makes a Spider-Man game fun. Though it has more than a few technical hiccups, Spider-Man is a fantastic action game that can only improve with future installments.
Marvel's Spider-Man isn't perfect, but that doesn't stop it from being a fantastic experience. The story takes a while to get going but the end is more than worth the wait. Add in a fun, fluid and flashy combat system and it makes for a delightful journey. Sure, at times it drags, like during the forced stealth sections, but these are not enough to ruin the experience. Between all these things, fantastic graphics, a good selection of costumes and more, I can not suggest Marvel's Spider-Man enough. Even if you're like me and not the biggest Spider-Man fan, it's a good enough experience to make it worth your time.
The story shines as brightly as the gameplay – both deliver heart-pounding excitement