In an industry where new IP is getting harder and harder to come by, Control is a stark reminder that there are developers out there like Remedy who are willing to push the envelope to deliver new and exciting experiences.
It has the weirdness of Alan Wake/Max Payne in the story, the crazy action-packed combat of Quantum Break all while letting you explore this bizarre, beautiful building with so many secrets to uncover.
I haven't found a more binge-worthy single-player action game this year. Control is wonderfully built, smartly written, and already dying for its season pass content.
Control is set in an engrossingly weird paranormal world that I couldn't help but explore.
Giddy action and astonishing art design combine in one of the great locations of modern video games.
Control's thin protagonist and abrupt ending are propped up by an abundance of mystery, wonder, and glorious room-destroying combat.
The flawed storytelling squanders its full potential but even with a few missteps this is still one of the most enjoyable action games of the year.
The perfect blend of narrative and gameplay, coherency and strangeness, Control is a game we'll be talking about for generations.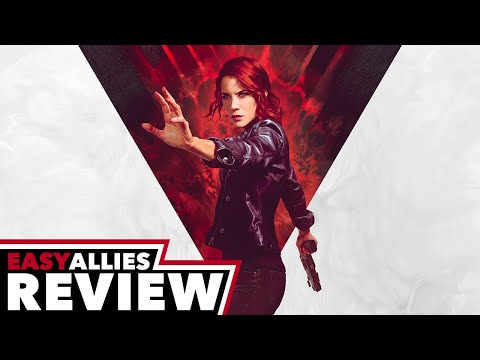 Control's intense firefights are fun, but they don't evolve much in the second half. Fortunately, its unsettling mood and explosive moments more than balance the scales
A different kind of haunted house makes Control hard to resist.
Behold, one of 2019's best and weirdest games
Control continues the basic formula that Remedy Entertainment has been playing with for all these years—third-person action with a hint of unreality—but it feels like the studio has reached its final form.
From its narrative to its world to its puzzles and combat, Control intrigues its players and invites them to think and rewards them handily for doing so; a true remedy for overly linear and coddling game design.
Control is a weird, enigmatic, perplexing masterpiece. It's also Remedy's most well-rounded work yet. Like Jesse levitating far off the ground, Control signifies Remedy is capable of ascending to great new heights.
An adventure with some of the best Remedy qualities, with some ingredients that may appeal to the fans of supernatural games. On the other side, the exploration is unnecessarily frustrating and the graphical department feels as a mixed bag.
Review in Spanish | Read full review
It is still a very enjoyable game for its action gameplay and powerful visual and artistic aspect, but it is inevitable that it leaves a bitter taste to come from a studio like Remedy Entertainment, which I did not expect to neglect such elementary aspects in the narrative
Review in Spanish | Read full review
Control is one of the best story-focused single player games in years. Its unique mix of surrealism, sci-fi and mystery draws you in, but doesn't give everything away, and the combat is fantastically varied and provides just enough challenge. A culmination of everything that went before, Control is Remedy's magnum opus.
It's fast-paced, fun, and pretty damn freaky — all the right elements of a perfect sci-fi thriller.
There are small edges that could be polished, such as the low number of enemies, certain lows in the rhythm of the game and some pulls in the rate of images per second, but it is the least when it comes to facing this adventure.
Review in Spanish | Read full review