Shadowrun: Hong Kong
Rating Summary
Based on 23 critic reviews
OpenCritic Rating
Based on 23 critic reviews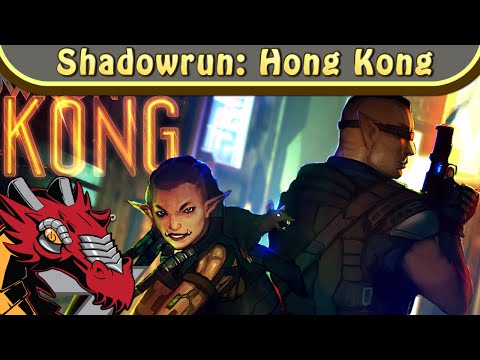 A thoroughly enjoyable, if slightly dated, cyberpunk story that consistently strokes the heartstrings and funny bone.
From Is0bel's standoffish demeanour to Kindly Cheng's evil but soothing tone, every conversation felt visceral, grounded in the world
'Shadowrun: Hong Kong' is an old-school style strategy experience with one of the most interesting settings in contemporary tabletop gaming. Instead of expecting the license to do all of the heavy lifting, Harebrained has instead created a good game and then set it into the mythos of 'Shadowrun'. With the inclusion of the Unity editor, this platform will only get better as time goes on.
These are quibbles. Shadowrun Hong Kong's success boils down to a smart early decision to stay true to Hong Kong, and exaggerate the flaws of the city's bizarre governing philosophy to find a new, urgent relevance in the cyberpunk genre.
The story and narration is compelling and simply urges you to press on.
Shadowrun: Hong Kong is a solid experience both for veteran "chummers" but also for newcomers. Harebrained Schemes has managed to once again impress by adding a few, but only a few, good improvements to the recipe, while delivering a very interesting setting and some imaginative missions. However, it might not feel like a whole new experience, just "more of the same."
Shadowrun: Hong Kong improves upon a nearly-perfect RPG formula to deliver new action to old fans while keeping things accessible for new ones, too.
Just like the previous two games, Shadowrun: Hong Kong has stayed with me when I'm not playing it. The flawed, moody characters and the clever use of Asian magical traditions got into my head, and when it finished, I missed all of the main characters. It takes a pretty cool game to do that. For that intensity and depth to be maintained over a series of three games is pretty remarkable.
Shadowrun: Hong Kong isn't the best RPG Harebrained Schemes has put out, but it's still a great game in its own right.