Cuphead made me feel more good and more bad than any other game I've played in the last several years. I swore, laughed, and hollered with delight. I hated it (and my own fingers) for long stretches but, having finished, I realise that's more or less the point – I emerged from all that pain smiling. Rather than simply offering the player what they want, Cuphead makes them earn that right – the rewards, if you can hack the tests, are absolutely worth it. Cuphead is incredible for more than just its looks. But before you dive in, make sure you actually want a game that plays like this, and not just a game that looks like this.
Not just for the masochists, Cuphead is a demanding but supremely rewarding modern 2D shooter that looks and sounds fantastic.
No Recommendation / Blank
Oct 2, 2017
A brutal game that's equal parts frustrating and exhilarating, delivered in the mesmerising style of a prohibition-era cartoon.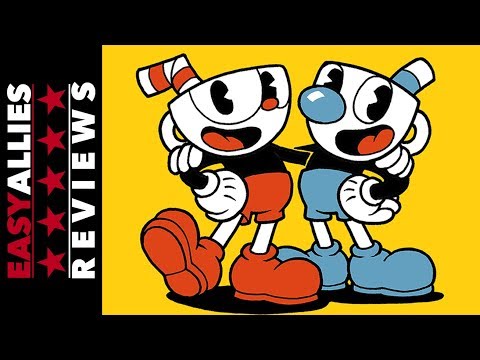 A stunning work of imagination, with a collection of high quality boss battles to rival any other in gaming – and a difficultly level that's equally hard to beat.
A potent cocktail of authentic 1930s aesthetics, jazzy tunes, ingenious boss designs, and gameplay founded on the fundamentals inherent to the best 2D shooters. Cuphead sure is swell.
Cuphead's friendly exterior masks a game that denies all but the most persistent players its many rewards. Those who stick with it will have a great (and frustrating) time
Cuphead has been a longtime coming, and it's great to see that it lives up to its initial promises.
When I think of my time with Cuphead, instead of frustration I'll remember the dozens of tiny breakthroughs, when the impossible became possible, and a game that built an identity around difficulty helped me to feel, however briefly, undefeatable.
Come for the beautiful art, stay because you smashed all your controllers.
It's delightful and fun and worth the effort it'll take to clear.
Everything about Cuphead just feels right, even all these months after its original release. As it stands right now, this game is nearly flawless in its own right, thanks to its responsive controls and signature style.
Cuphead's incredible style belies its magical complexity. It's so much more than a hard-as-hell shoot-'em-up with artistic flair. It's cerebral in a way that these kind of games rarely are. Cuphead's commitment to forcing the player to understand is commendable. Those who don't have the patience to learn won't get far. That's the kind of stand-your-ground moxie that makes this a hallmark of game design. My praise runneth over.
Cuphead's Switch port is, let's put this simple, BRILLIANT: it mantains the wonderful graphics of the Xbox One/PC version, with no sacrifices, and most important, all that made it a special game (coop, high difficulty level...). It also adds little improvements, like character selection or spanish translation, that rise the bar even a little more.
Review in Spanish | Read full review
Cuphead was well worth waiting for. It provided exactly what Studio MDHR said it would be – a boss rush with plenty of well-designed bosses and gorgeous presentation that mimics the Fleisher brothers' art style. Depending on how used to 2D platformers with difficult bosses you are, there's a decent amount on offer, though with limited side attractions beyond the bosses, it could all be done before you know it. It's a swell ol' time though.
An exquisite work of craftmanship in almost every aspect. You will recover the faith in classic gameplay. Be carefoul, tough, it's not a game for the less patient.
Review in Spanish | Read full review
Cuphead is a true piece of art of the modern day videogame. The game has lived up to the expectations and it is full with detail and quality in every aspect. From its soundtrack to its wonderful design, Studio MDHR has achieved the glory with this masterpiece.
Review in Spanish | Read full review
Cuphead is a joyful flashback to a bygone era, both in terms of animation and in terms of crushing video game difficulty. It's easy to get lost in this gorgeous cartoon world and get overtaken by the sheer beauty and whimsy of the game's characters. Then the intensity picks up and it becomes one of the most challenging video game experiences of the year.
An outstanding and hard game that is as awesome on Nintendo Switch as it was on other platforms.
Review in Spanish | Read full review
Cuphead looks great visually and musically, and will be a great test of your patience as well as your platform skills. There are some loots you can win if you have the patience to do that, but even without it you can still enjoy your time in the game. It's a game that makes you feel triumphant when you finish a battle for leaders, and it's a game that will punish you hard if you do not watch well what's happening on the screen.
Review in Arabic | Read full review