It's such a rare thing for that perfect package of art, presentation, music and gameplay to come together and create something not just great, but truly special and imminently memorable. Cuphead is without a doubt a contemporary classic, sure to be heralded for decades to come, and it feels right at home on Switch. Make no mistake, this is the full-fat Cuphead experience, with no compromises or corners cut. It's an incredibly impressive release of an already amazing game, and it's a fantastic addition to your Switch library.
Like a fine whiskey, Cuphead is a game best enjoyed in small shots rather than trying to neck the bottle in one. The former will simply make you jolly. The latter will probably leave you a gibbering wreck. [OpenCritic note: Richard Seagrave separately reviewed the Switch (8) and Xbox (7) versions. The scores have been averaged]
In a surprising turn of events, the one-time Xbox One exclusive cartoon shooter Cuphead has come to Nintendo Switch.
Here at Nintendo Enthusiast, we are covering the latest Nintendo titles in written and video format. If you're more interested in video content you can check out our official YouTube channel here. We're constantly putting out interesting features and opinion pieces that may interest you. Head over to our home screen and see if anything catches your eye
Everything about Cuphead just feels right, even all these months after its original release. As it stands right now, this game is nearly flawless in its own right, thanks to its responsive controls and signature style.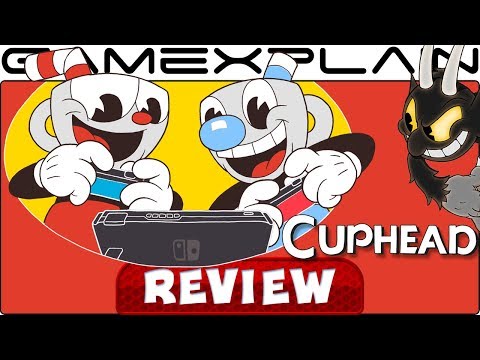 Cuphead is a stunning game that truly stands out from its peers on a presentational level.
If you enjoy a game that takes delight in constantly kicking you in the nads -- while laughing hysterically -- then Cuphead is for you. The hardcore need only apply.
An outstanding and hard game that is as awesome on Nintendo Switch as it was on other platforms.
Review in Spanish | Read full review
Cuphead's Switch port is, let's put this simple, BRILLIANT: it mantains the wonderful graphics of the Xbox One/PC version, with no sacrifices, and most important, all that made it a special game (coop, high difficulty level...). It also adds little improvements, like character selection or spanish translation, that rise the bar even a little more.
Review in Spanish | Read full review
The problem lies in the gulf between a good game with unbelievable art, and a work of art. Cuphead gets so close to being more than a cool-looking game, but the gameplay and art style don't merge in any meaningful way. It's still worth playing, and it's still the best-looking exercise in humility and frustration that you can find on the market today.
Challenge is prevalent, but with lovely visuals and sound coupled with a well-crafted, though still terse, difficulty curve, this is an adventure worth working your way through. My only real qualms are with the controllers on the Switch and some frustration found in the late-game bosses. This is a gem of an addition to the Switch library.
Cuphead was an absolute masterpiece when it launched on Xbox 18 months ago and nothing has been sacrificed in its move to the Switch. It's the same visually jaw-dropping, aurally delightful, knuckle-whiteningly difficult game it was on Microsoft's console and the Switch's library is all the better for its presence. Its focus on intense boss battles won't be to everyone's tastes, but as long as you know what you're getting yourself into we can't recommend it enough.
Cuphead made me feel more good and more bad than any other game I've played in the last several years. I swore, laughed, and hollered with delight. I hated it (and my own fingers) for long stretches but, having finished, I realise that's more or less the point – I emerged from all that pain smiling. Rather than simply offering the player what they want, Cuphead makes them earn that right – the rewards, if you can hack the tests, are absolutely worth it. Cuphead is incredible for more than just its looks. But before you dive in, make sure you actually want a game that plays like this, and not just a game that looks like this.
Not just for the masochists, Cuphead is a demanding but supremely rewarding modern 2D shooter that looks and sounds fantastic.
No Recommendation / Blank
Oct 2, 2017
A brutal game that's equal parts frustrating and exhilarating, delivered in the mesmerising style of a prohibition-era cartoon.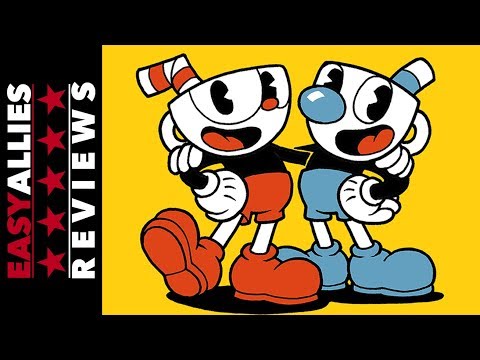 A stunning work of imagination, with a collection of high quality boss battles to rival any other in gaming – and a difficultly level that's equally hard to beat.
A potent cocktail of authentic 1930s aesthetics, jazzy tunes, ingenious boss designs, and gameplay founded on the fundamentals inherent to the best 2D shooters. Cuphead sure is swell.
Cuphead's friendly exterior masks a game that denies all but the most persistent players its many rewards. Those who stick with it will have a great (and frustrating) time