Watch Dogs 2
Watch Dogs 2's distinctive hacking and puzzle mechanics do a great job of reminding you that you're not playing just another Grand Theft Auto clone as you tear through it's beautiful Bay Area map. Marcus is a bit too friendly of a guy to be believable as our instrument of mayhem, but the flexible missions let you get through mostly non-violently if you're good enough at stealth. And when it works, multiplayer is good unconventional cat-and-mouse fun, too.
A great PC port and lovely open world don't give depth to Watch Dogs 2's shallow combat and stealth design.
Ubisoft's sequel borrows from Rockstar's oeuvre to make a richly enjoyable open world game, despite its online troubles.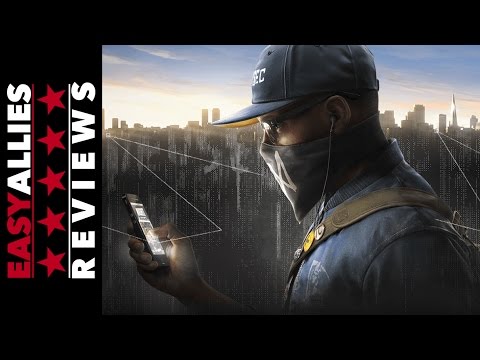 It's still lacking a certain je ne sais quoi, but this is a definite improvement on the first game and a serious alternative to GTA V.
Watch Dogs 2 builds upon the strengths of the original game, whilst polishing up aspects that lacked depth to deliver a coherent, comprehensive experience. Its diverse cast and (mostly) thought-provoking narrative trump the occasionally repetitive, maddening gunplay, and though the urban youth humour occasionally falls flat, for the most part its characters feel, talk, and react convincingly.
The open world is filled with oddball pedestrians to spy on, and both main and side missions offer plenty of enjoyment with variety that the previous game lacked
Watch Dogs 2 improves on its predecessor but doesn't go as far as it could have
Watch Dogs 2 offers loads of entertainment in a playground-like rendition of San Francisco that rises above the first game's soggy, downtrodden atmosphere.
A significant improvement over its predecessor, filled with challenges that tested my problem-solving skills. It compensates for its technical shortcomings with a raft of interesting new ideas and a near-endless supply of things to do.