Horizon Zero Dawn
Rating Summary
Based on 159 critic reviews
OpenCritic Rating
Based on 159 critic reviews
No Recommendation / Blank
Feb 20, 2017
Guerrilla Games goes open world in this sumptuous, enjoyable yet overly generic new age sci-fi RPG.
Across a vast and beautiful open world, Horizon: Zero Dawn juggles many moving parts with polish and finesse. Its main activity - combat - is extremely satisfying thanks to the varied design and behaviors of machine-creatures that roam its lands, each of which needs to be taken down with careful consideration. Though side questing could have been more imaginative, its missions are compelling thanks to a central mystery that led me down a deep rabbit hole to a genuinely surprising - and moving - conclusion.
An open-world that tailors to each and every interest, Horizon: Zero Dawn keeps combat fresh, with an intriguing protagonist to match.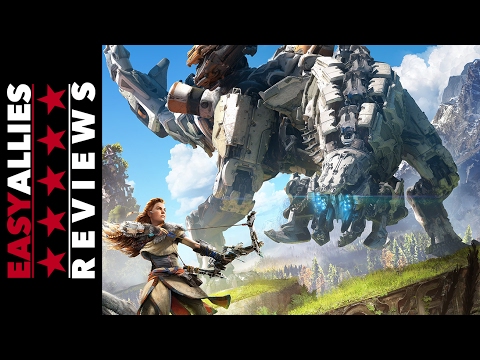 State-of-the-art visuals help create one of gaming's most entertaining open worlds, even if the gameplay doesn't quite reach the same standards.
Horizon doesn't reinvent open-world gaming, but it delivers consistent fun, challenge, and intrigue from start to finish
Horizon Zero Dawn feels like a storied developer finally finding its voice
Horizon: Zero Dawn is an exciting and breathtaking odyssey.
All in all, it's a great game, it's Guerrilla's strongest release to date, and I suspect I'll go back in after the fact to clean up whatever side quests and errands I have remaining, if only to spend a little more time in that world.
With Horizon, [developer Guerrilla Games] is finally let loose to show us how much more they're capable of, and what they're capable of is jaw-dropping.