Yooka-Laylee and the Impossible Lair
Yooka and Layle return with a new 2.5D twist, but their new game lacks its own identity.
Review in Slovak | Read full review
Yooka-Laylee and the Impossible Lair brings the dynamic duo down to a 2.5D perspective to deliver one of the best platformers we've seen in years.
Playtonic tightens up its nostalgic take on platforming and turns its eyes to the future.
A polished, challenging and colourful 2D platform game that recalls the best of Donkey Kong Country on the SNES, even if it doesn't really move beyond it.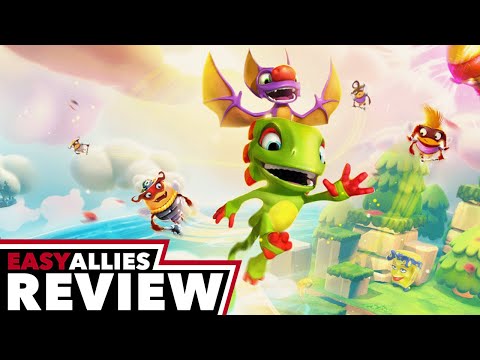 The Impossible Lair may receive top billing, but the entire journey leading to that titular final challenge is rewarding
On the whole, Yooka-Laylee and the Impossible Lair is a carefully designed platform game that rewards repeat play and trial-and-error.
Yooka-Laylee and the Impossible Lair is a pronounced effort to recapture the magic of platformers, but its basic platforming and sharp difficulty spikes hold it back.
After the huge whiff last time around, Yooka-Laylee and the Impossible Lair is undoubtedly an improvement — a small one, but an improvement nonetheless. But an improvement doesn't guarantee greatness and this game makes that clear.
Yooka-Laylee and the Impossible Lair neatly captures the essence of Yooka-Laylee and reimagines it as a new type of game. It's a distillation and a simplification, but it's effective. Then, as its grand finale -- a necessary conclusion that looms over the whole game -- it turns uncharacteristically punitive. It's rewarding, that much is undeniable. But it also leaves you feeling like all those hours spent beekeeping never really prepared you for the final challenge. Those bees just afford more leeway over the course of a very long struggle. It's kind of a buzzkill.