Star Ocean First Departure R
Rating Summary
Based on 20 critic reviews
OpenCritic Rating
Based on 20 critic reviews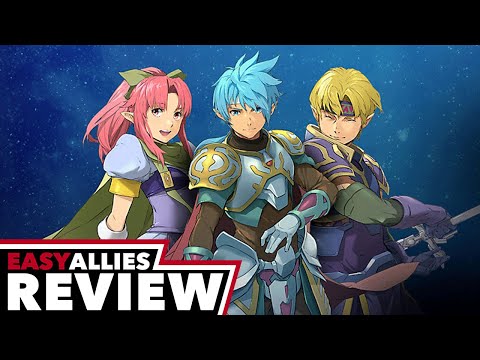 Star Ocean: First Departure R gives the players a chance to revive an old classic without ruining its originale core.
Review in Italian | Read full review
A classic JRPG in the good and the not so good: it has that charm that only this kind of games possess, but things like structure and narrative hasn't aged so well. In any case, if you haven't played the original (or the remake), Star Ocean: First Departure R is a great opportunity to do it.
Review in Spanish | Read full review
Star Ocean: First Departure R is an above average game that has the potential to be great. While the story, characters, and world are fun to experience, a dull battle system, uncooperative AI, and reliance on random chance bring it down too much.
Star Ocean First Departure R offers an easy way to play a hard-to-find classic RPG, but very few enhancements makes this a purchase strictly for Star Ocean fans. Simplistic combat and minimal options make this a hard sell for devout JRPG fans.
Calling First Departure R a full remaster is a bit of a disservice. Though the new character artwork and Japanese voice track are nice additions, this is still very much the same Star Ocean game that fans played a decade ago.
Fans of Star Ocean will know what to expect here. This is a game that's pretty fun to blast through for nostalgia's sake or from the point of view of simply experiencing the game that kickstarted the long-running series. For anyone else this is simply a pretty old RPG that's showing its age in many ways.
Based on the PSP version of the game, Star Ocean First Departure R is first and foremost adressed to the new players. It has some nice improvements though such as the ability to double the game's speed, new illustrations for the characters and a fully new japanese voice acting by the original cast. However, the high price of the game, combined with the absence of the sequel, The Second Story, is questionable.
Review in French | Read full review
Star Ocean First Departure R is an underwhelming port of an excellent but often forgotten Square Enix JRPG.