With The Last of Us: Remastered, PlayStation 3's best game just became PlayStation 4's, too.
Still a stunning achievement in both storytelling and third person adventure, and although this is the definitive version the differences are still minor.
The Last of Us remains a must-play, genre-defining action survival game, and the Remastered version brings with it plentiful tweaks and additional content that make it well worth the asking price.
The punishing world dares you to press on, and the story is an emotional punch to the gut. In short, this is one of the best video games ever made
The Last of Us Remastered is a spruced-up edition of one of the most well-crafted action adventure games of the last console generation.
Within the zombie clichés lies a lovely, moving story about a relationship between two desperate people.
There's not really enough distance between the PS3 version of The Last of Us and this new Remaster to make it worth double-dipping, unless you're simply that fixated on counting lines of resolution. If you missed out the first time around, though, you really shouldn't let it slip past again. While it often works better as a movie than a game, it still stands at the state of the art. And the writing is good enough to enjoy even if you hate zombie genre fiction (like I do). The Last of Us is about refinement, not innovation, and this version takes the art of refinement another step forward.
People love scores, the score here isn't changing.
The Last of Us Remastered is as brilliant as ever and is a must-buy for any PS4 owner.
The best game on PlayStation 3 is now the best game on PlayStation 4. Despite some decent titles on Sony's new machine, you can't deny the quality of Naughty Dog's masterpiece. Even the staunchest of advocates that want original experiences on their new console will struggle to find much wrong with The Last of Us. Truly magical.
The best version of one of the last generation's best games.
The Last of Us is truly the game of a generation, and the Remastered edition brings the harrowing adventure to a whole new generation with expert style.
The Last of Us is every inch the modern classic, and this remastering seems entirely appropriate, even so soon after its initial release. As we enter a new generation, it's apt to celebrate the best of what games can do. It might not be essential for those who have already made the journey, but for everyone else, The Last of Us is vital.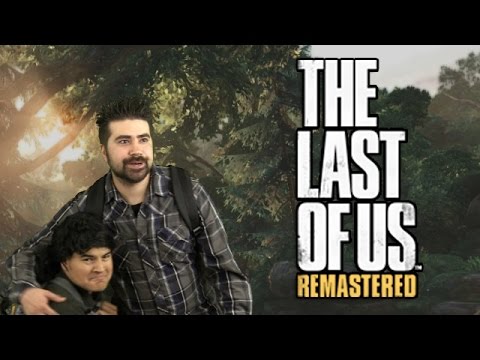 The Last of Us has one of the best stories in recent memory. Too bad the rest of the gameplay isn't as well done. With far too many action segments and repetitive puzzles, this survival action game gets bogged down by filler. Thankfully the strong last act and great chemistry between leads makes this a must-play, warts and all.
With its improved detail, better draw distance, and slick 60fps presentation, The Last of Us Remastered is a beautiful update to a beautiful game. It is, however, a rerelease of a game that isn't very old to begin with, and that bears taking into account.
Players who missed this on the PS3 will find a lot to like here, but for those who have already completed it I doubt the graphical upgrade is worth another play through.
Naughty Dog gives PlayStation gamers a second, definitive chance to experience one of the greatest video game stories. The Last of Us Remastered's additional content, visual enhancements, and improved performance leave very little standing in the way of a perfect encore.
It features a superb plot, contains at least one piece of essential DLC and looks absolutely stunning, making it an essential purchase for newcomers and one to consider for fans of the original.
Even though Sony is trying to wrangle every dollar possible out of us gamers, The Last of Us Remastered is a must buy for long time fans as well as new players looking for a great game for their PS4. I can't recommend this enough.