Nidhogg 2
Nidhogg is as viceral & fun as you can imagine. One of the best multiplayer games, but an awful proposal for single player.
Review in Spanish | Read full review
Nidhogg 2 is a unique and incredibly intricate game that succeeds in sucking you into its addictive nature, whether you are a newcomer to the series or a veteran looking for a fresh challenge.
If you loved the original, this is just as good, with a great new art style and some nice changes to combat.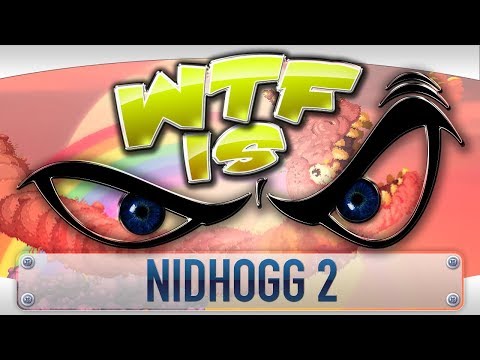 If you've never Nidhogged before, this might be the best place to start since you'll almost certainly be able to find a non-laggy game much more quickly, but it's missing some of the original's elegance, and not just in the visual department.
I feel like a sequel should usually try to mix things up a bit or do more, but Nidhogg 2 feels like a safe bet. More of the same and just a different look. For newcomers, it's no worries, for fans, it could be a slight disappointment. It's still a fun and frantic game, and that quality shines throughout, regardless of walking the same line as the first.
Mechanics was nicely updated by the developers, but unfortunately, they failed straighten out the network code. But even so, Nidhogg 2 is a very dynamic and exciting game with deep mechanics and incredibly emotional gameplay, which will be a real revelation for multiplayer action games' fans.
Review in Russian | Read full review
Nidhogg 2 doesn't change the core gameplay of its precursor in any Earth shattering ways, but it does introduce enough tweaks and refinements to make it well worth a second trip to the cosmic worm's hideous belly. While the single player component isn't especially interesting and the visuals might not be to everyone's taste, as a couch multiplayer experience its immediacy and depth is utterly infectious.
Bottom line, while the art may have seen a drastic change the gameplay largely remains the same. The simplicity in controls allows for focus to remain on one's opponent. That simple style keeps things fun. The stages are constructed well enough that you never feel cheated by the environment, helping to zoom in even more on player vs. player combat.
Essentially an update of its predecessor with a new art style and some carefully considered additional nuances, Nidhogg 2 nonetheless remains an obvious choice for friendship-destroying, local competitive party play on PS4.