Call of Duty: Modern Warfare
Infinity Ward has achieved with this reboot create the best Call of Duty of the entire saga. An outstanding game in all its sections, with a story that catches you and a multiplayer capable of burying you in content. Without a doubt the shooter of the year.
Review in Spanish | Read full review
Call of Duty: Modern Warfare attempts to provide everything a CoD fan could want, albeit to mixed results. Its campaign is easily the best seven-hour experience the series has ever crafted, even if it's political meddling of true events is particularly insulting. Combined with a solid multiplayer mode that has a mostly polished set of maps and a gun unlock system free from disgusting loot boxes or microtransactions and it should be an amazing title. Unfortunately, Spec Ops is broken and lets the game down.
Modern Warfare evolves the series for the better, but it could be so much more.
No Recommendation / Blank
Oct 31, 2019
When it's good, it's great. When it's bad it's frustrating. Everything in between is, well, Call of Duty.
Call of Duty: Modern Warfare's varied gameplay modes and excellent gunplay suggest the series is headed in a promising direction.
Modern Warfare is fast and frenetic, setting a new benchmark for fidelity and high-pressure FPS action
Countless seemingly minor issues build up to take away from what is, at its core, the best and most tactical Call of Duty multiplayer in years.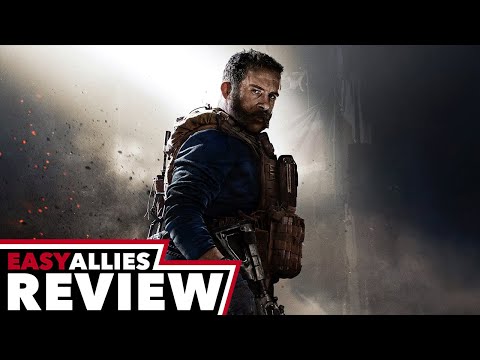 Nowhere close to a reinvention of the series but the more serious tone is mostly successful, with an ambitious story campaign and some entertaining new multiplayer modes.
Leveling up guns is ridiculously fun, and the breadth of modes keeps this experience from feeling repetitive. This is a game you can sink tons of time into