Monster Hunter World: Iceborne
Monster Hunter World: Iceborne adds loads of impressive monsters and tons of quality-of-life improvements to an already incredible game.
An essential addition for any Monster World fan that offers a mountain of genuinely new content that includes some of the game's best monsters.
Monster Hunter World: Iceborne is an excellent expansion so large that it almost feels like a sequel. It's a better version of a great game.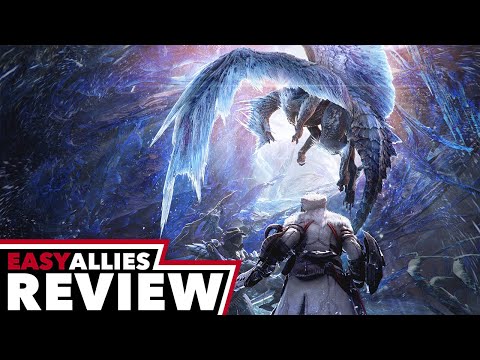 Iceborne is a hefty expansion that provides a bigger, badder challenge. The fights can be both exhilarating and maddening, making it an experience of intense highs and lows
The Iceborne expansion builds seamlessly upon the thriving ecosystem created by Monster Hunter World to provide a thrilling and fulfilling experience.
Monster Hunter's newest expansion adds tons of monsters, and comes with a punishing difficulty
Monster Hunter World: Iceborne skimps a bit on introducing totally new monsters, but it's still a large expansion filled with very smart refinements. The campaign alone comes close to matching the scale of the base game, and it wisely ditches some of its more tedious elements. If you played through the original and wanted more, then Iceborne is almost everything you could ask for. It's not a full sequel, but it's pretty darn close.
However, that's just the way expansions work, and in exchange for that mild inconvenience, you get another 20-30 hours of new content with the same high quality that generated critical acclaim for the game when it first released.
That's what it comes down to, really. These days, there aren't many games I'm willing to surrender hundreds of hours of free time to, but somehow, some way, Monster Hunter found an opening. World laid the groundwork, and now Iceborne is here to carry me through the rest of 2019 and beyond. Mentally, I'm not even ready to start thinking about Capcom's post-launch plans for the expansion.