Ghostbusters: The Video Game Remastered
The brunt of the work here has gone into raising the game's resolution and frame rate, and implementing higher quality assets all around.
While it hasn't aged gracefully, Ghostbusters; The Video Game Remastered is still a fun time. Crappy AI aside, the combat, puzzles and collectables make it worth playing.
Ghostbusters: The Video Game Remastered is an experience from another era whose design has not aged well, whose visuals are years behind, and which only presents a good experience to diehard fans of the franchise.
Ghostbusters: The Video Game Remastered is a double-edged sword. It does a lot of things right with the story and atmosphere, but the gameplay is mediocre to good, with many flaws around the companion AI, which often ruins the experience. Since the fun multiplayer component of the original release isn't included yet, this game is only for serious fans of the movie or the original game.
Ghostbusters was a great tie-in back in 2009 but this remaster doesn't really make for a vastly improved experience.
It always put nostalgia first and gameplay second, but 10 years on and Ghostbusters: The Video Game just feels like mediocre fan fiction.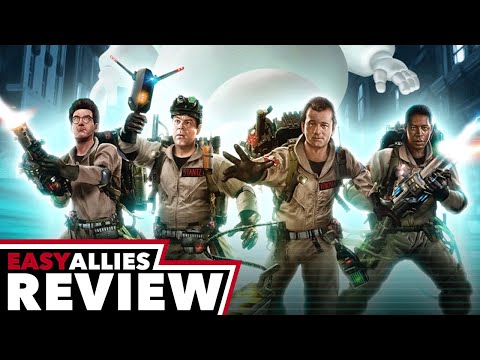 Back in 2009, Ghostbusters: The Video Game was a solid shooter elevated by the involvement of the original Ghostbusting team, but a decade later it's a little tired. If you have any fondness for the franchise then it provides a wonderful hit of nostalgia, and it's still a genuine pleasure to see the whole Ghostbusting team back together, but those looking for great gameplay should probably look elsewhere.
Ghostbusters: The Video Game Remastered gets some visual improvements, but not much else. Strong nostalgia hooks will delight fans, but won't bring in any new audience.
With a fresh coat of paint, higher resolution, and sharper textures, Ghostbusters: The Game Remastered brings the unofficial Ghostbusters 3 script to life for a whole new audience. While the multiplayer mode is still AWOL, Saber Interactive promises we'll see that pop out of a ghost trap in the near future. In the meantime, there's a fantastic swan song for the original Ghostbusters team.