LA Cops
LA Cops has some cool ideas, but the frustratingly shoddy execution works completely at odds with the experience the game is trying to create.
No Recommendation / Blank
Mar 8, 2015
It certainly doesn't help that the debt to the superb Hotline Miami is so obvious. As I wrestled with the gluey movement and bizarre AI to find the fun in LA Cops, I was painfully aware that I could be having that fun already, in a more stylish and polished form, just by scrolling up my Steam library. As Omar so wisely said in The Wire, you come at the king you best not miss. LA Cops shoots way too wide of the target.
Playing LA Cops is like doing hard time.
While there was clear opportunity in the buddy cop formula LA Cops attempted to create, the end result is a mess. Totally undermined by poor teammate AI, the central strategic hook is lost, resulting in a bland game confused about what it wants the player to do.
Regardless of it all, levels are still replayable, and at a price of 15 bucks, LA Cops is a bargain deal. Taking that bargain is a subject in its own, but at least you know your partner will not run out on you… or with you… or at all for that matter…
From the vibrant visuals and the pitch perfect 70s cop theme to the fast and snappy buddy cop action, LA Cops has a lot of great ideas, but hasn't really done enough with them. The partner system in particular could have been something unique and special, evocative of classic buddy cop films and TV series, but in the end, I was just gunning down enemies with my backup around the corner.
A good little shooter that could have been great, L.A Cops is like a nicer version of Hotline Miami that's a bit on the blander side.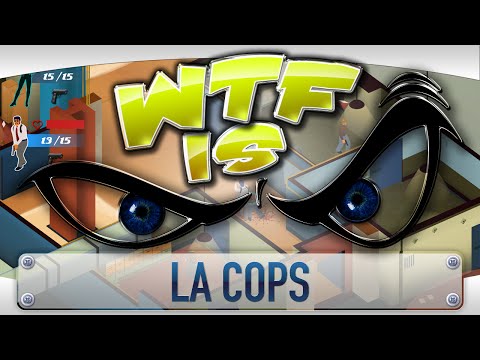 Definitely more bad cop than good cop, but LA Cops could at least be a fair cop, guv, if given a bit of post-release polish.
If you have $15 burning a hole in your pocket there are plenty of better ways to spend it than wasting it on LA Cops. You might dig the groovy aesthetic for a short while but inevitably you'll walk away either bored or frustrated. Maybe just keep in mind you can get the original Hotline Miami for even less and have a lot more fun.