Detroit: Become Human
No Recommendation / Blank
May 24, 2018
Its big themes are glibly handled, though this is still Quantic Dream's most credible and satisfying interactive yarn by far.
Detroit: Become Human is a poignantly pulpy interactive sci-fi drama where your choices can impact events to a greater and more satisfying degree than in most games of this type. Though I wish its story had been handled with a softer touch, especially considering the subtlety that can be conveyed through its tech and performances, its well-written and acted central trio were vital enough to me that I found myself feeling genuine distress when they were in danger and a sense of victory when they triumphed. Most importantly, Detroit offers a multitude of transparent branching paths that entice further playthroughs, and choices have a permanence that raise the stakes throughout.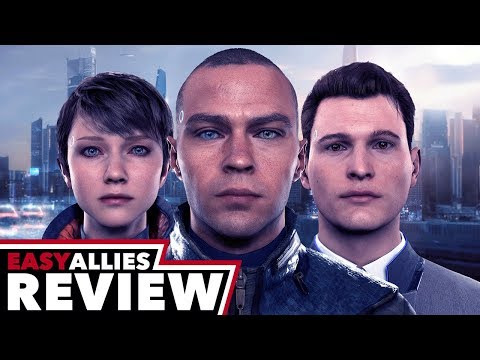 A considerable improvement on Quantic Dreams' previous work, and while the storytelling is still flawed its tale of abused androids feels very human.
Immerse yourself in Detroit's wonderfully realised world, engage with its characters and stories, and you'll love this game.
Despite some shortcomings in its dialogue and plot, Detroit: Become Human tells an engaging story about humanity and technology while allowing your choices to shape the experience
Quantic Dream has mastered making a very playable, even enjoyable interactive experience. But there's always this performative feeling behind it — always this reminder that, for as much as someone wants to help out a cause, there's a difference between saying it and doing it.
Detroit: Become Human presents a gripping tale that's occasionally sullied by blatant missteps.
Detroit tells a story of robots who look and act relatively human, making their way through a nonsense world where everyone, even the humans, doesn't actually look or act human at all. It's a fragmented radio broadcast from a valley within the uncanny valley, so many layers deep in unreality that it could never hope to make it out intact.
Detroit: Become Human improves upon its predecessors by having a cast that you enjoy and want to spend more time around. Quantic Dream's visual craft and presentation is top-notch, but the writing hasn't quite caught up yet. It isn't subtle and some of the references to social ills are amazingly on-the-nose instead of being more unique. It's better than Beyond: Two Souls, but there's still room to grow.