The Awesome Adventures of Captain Spirit
Strong characters and environmental storytelling make The Awesome Adventures of Captain Spirit enjoyable overall. Despite the main objectives being underwhelming and the decisions seeming weightless, I became invested in the outcome of the story thanks to Chris' lovable sense of wonder against a well-painted dreary backdrop. Captain Spirit makes me optimistic about what's to come in Life is Strange 2.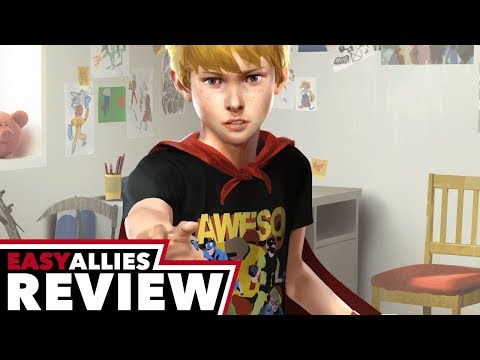 Life Is Strange gets a major upgrade in terms of visuals and dialogue, but even with all-new characters the same charm and emotional heart shines through.
An excellent, painfully brief piece of storytelling, with some decent characters and a lot of heart.
This inventive tale can be uplifting one minute and disheartening the next, but it strikes a consistent and compelling tone
A complete, free prelude to Life is Strange 2 that has us ready for more.
The Awesome Adventures of Captain Spirit is the endearing, heartbreaking tale of a kid who imagines himself to be a superhero. It's not very long at 2 hours tops, but Dontnod Entertainment uses this teaser for Life is Strange 2 to show they still have the stuff to tell a great story. Captain Spirit isn't really a complete story though and you'll leave this experience with more questions. Ones that will likely be answered in the next game.
The Awesome Adventures of Captain Spirit captures the awkward nostalgia of being a child quite well even if it falters in other areas.
The Awesome Adventures of Captain Spirit functionally serves as a playable teaser for the sequel to Life is Strange. Because of this, we never get real resolution to Chris' story. It ends on a gratuitous cliffhanger, and that's so predictably frustrating. But Captain Spirit uses its two hours well to craft a narrative that leaves us wanting more. That was the whole point. Chris may be a superhero but he's also an underdog. Everyone loves a good underdog story.
The Awesome Adventures of Captain Spirit is a small taste of the main dish. It's short and experimental, yes, but it's also free, and the decisions and actions made here will carry over into Life is Strange 2, so any Dontnod fan shoudn't miss this litlle story.
Review in Spanish | Read full review