Code Vein
Code Vein surprised me with how quickly it sucked me in and refused to let go. The game is probably a bit more accessible to newcomers with its streamlined levelling system and slightly lower difficulty when compared to the Souls games, but that doesn't mean that it's an overall easier game, although you never really feel as stuck in terms of progression as you could in the aforementioned games due to the versatility of the Blood Code and Gift systems offering up multiple ways to approach a situation.
Code Vein is a brilliant evolution of the soulslike style. With fun combat, a well done AI partner system and a wealth of build options. Each area permeates that distinct desolate feeling, while still managing to remain unique. Even the story manages to keep being interesting enough to continually draw the player forward to discover more, with an elegant system to experience memories of past events to flesh out the story. Anyone who enjoys both anime style games, and soulslike games has plenty to enjoy in Code Vein.
There's a lot to like about Code Vein though it's definitely not the most original game. Not everything works and what does is a lot of what we've seen before.
Code Vein takes some interesting chances with Soulslike mechanics and finds mixed results, but there's something worth sinking your teeth into here.
Code Vein's lackluster combat is held up by great character customization, and its boring world is driven by a memorable story. It's clunky and uneven, but fun.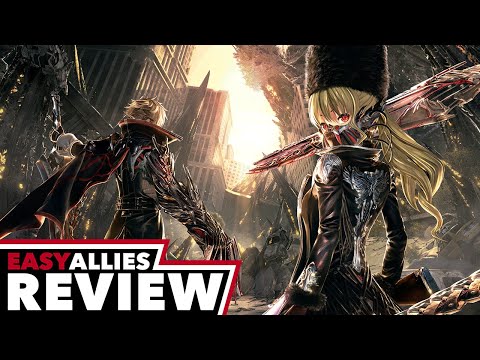 A muddled and underwhelming Dark Souls clone that has a few unique ideas but fails to back them up with compelling combat or exploration.
You can have some fun with the stylish anime accoutrements, but Code Vein leans far too heavily on its inspirations and fails to capture any of the associated magic
Code Vein adds its own spin to the Souls-like formula, but dull enemy encounters sap its combat of any life.
If you've ever wanted a Souls-like without most of the baggage that comes with playing one, Code Vein is right up your alley.