Escape Dead Island
Escape Dead Island questions how we perceive reality, alongside questionable zombie-killing and stealth.
Escape Dead Island is a competent yet unremarkable side story with remarkably shallow action.
The first Dead Island was absolutely ridiculous and quite flawed in my opinion, but because I can feel the love that went into the game and thus the care, it's a blast to play in some areas because the developers cared if I had fun. Unlike its predecessors, Escape Dead Island feels devoid of heart or identity. It is a cruel reminder of the shovelware that plagued the PlayStation, PlayStation 2, and the Wii and behind its generic facade hides a malnourished newborn of a game starved for nutrition and attention.
Escape Dead Island disappoints on multiple levels, from its lackluster gameplay, to its awful storytelling. The revelations found in this game are not profound enough to justify the long slog, filled annoying characters and lousy stealth and combat systems. Not to mention the ending is insultingly stupid and lazy. The best way to escape this island is to never visit it.
Escape Dead Island never manages to create anything impressive, with very little in terms of redeeming qualities. It tries to stand out from the other installments in several ways by taking on a new direction, but it ends up providing a frustrating and bland experience that is easy to recommend skipping.
I've played far worse games than this. I encountered no egregious, game-breaking glitches, and for as exanimate as the combat and stealth mechanics are, at least they're functional, as inoffensive as they are unimpressive. But it's just so completely, exhaustingly boring. There's nothing to it.
A game world that feels like a real place isn't necessarily the end all be all, but in this game's case, it helps you feel welcome.
After beating Escape Dead Island, I'm still not sure what the game was trying to do. It stripped out the parts of the Dead Island franchise that were fun and didn't present anything good to replace them. The combat was frustrating, and only made me wish the stealth actually worked. Cliff's hallucinations were the only interesting thing about him or the story, and that doesn't say much.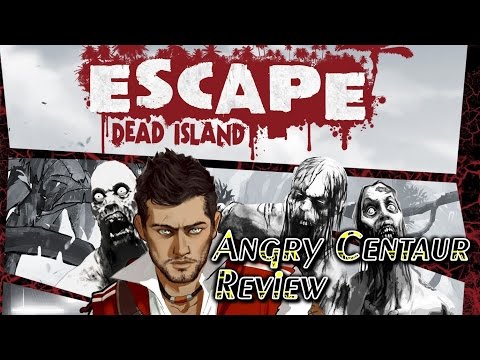 Escape Dead Island completely ignores what makes a Dead Island game fun: there's no sense of dread and the highly enjoyable crafting system is nowhere to be seen. Hell, there's not even a co-op option. What we do have is a boring linear experience with one-dimensional characters and rickety combat.