A stylish and creative adventure with a clever time-rewinding hook.
A perfectly horrid, wonderfully thought-out mixture of Majora's Mask-style time rewinding and Metroidvania exploration.
I found Boone's quest so fascinating, the Brutale's secrets so alluring, and its world so charming that I rewound the clock just to spend a few more days in Lafcadio's beautiful nightmare.
An inspired mix of graphic adventure and Majora's Mask style time travel, that offers some of the year's most inspired puzzle-solving.
Some of the puzzles are laborious to complete, but the rewards are usually worth the effort
The Sexy Brutale is a beautiful puzzler that skillfully combines time loops and elements of Clue.
Though The Sexy Brutale fumbles a few times -- especially near the end when it rushes toward a narrative payoff -- it never hurts the experience. Uncovering the mansion's secrets and the twisted plot that dooms its guests is exciting. Compared to almost any other puzzle game, The Sexy Brutale's dark tone and inspired art stand out from the crowd. Solving murder might not be the most cheerful work, but it's one hell of a good time.
Amidst the glut of blockbusters at the start of 2017, The Sexy Brutale stands out as one of the most enjoyable and well-realised titles out there. Successfully evoking the feel of a classic adventure and combining it with a distinctive art style and beautiful music, it deserves to reach a wide audience. Its 8 hour playtime is consistently entertaining and full of intrigue and the final narrative payoff is satisfying. All in all, The Sexy Brutale is a perfect indie game to fill the gaps between the many sprawling epics that are demanding our gaming attention this year.
The Sexy Brutale is a game that stands out for the implementation of the temporary plane in its puzzles and for having a great atmosphere thanks to its soundtrack and its artistic design.
Review in Spanish | Read full review
The Sexy Brutale is a very unique game. It's like a Clue game, but the entire environment is a puzzle. We already know who the killer is, but we have to stop every murder. The art is gorgeous and it's a great start for Cavalier Game Studios.
Review in Spanish | Read full review
The Sexy Brutale is brilliant and intelligent, with its beautiful art style, its witty puzzles and its captivating story, but it's far from perfect, especially on Xbox One, where it has quite a few problems. It has near-zero replayability, but will keep you intrigued for more than 7 hours.
Review in Italian | Read full review
The new Tequila Works and Cavalier Game Studios videogame is a mix of filmic concepts like "Groundhog Day", with table games like Cluedo or 13 Dead End Drive. The plot is interesting but the technical execution, lack of depth and gameplay mechanics goes against the overall result.
Review in Spanish | Read full review
The Sexy Brutale is a lavishly stylish, unique and engrossing murder mystery game in which, on a day that always restarts, you must prevent the staff of a grand mansion from murdering the several guests and solve the intriguing mystery.
The secret stories Father Lafcadio uncovers are lovely, but you won't always enjoy the process of uncovering them. Still, a series of elegant murders, with elegant stories, in an elegant mansion is enough to show anyone a good time. Time and time again...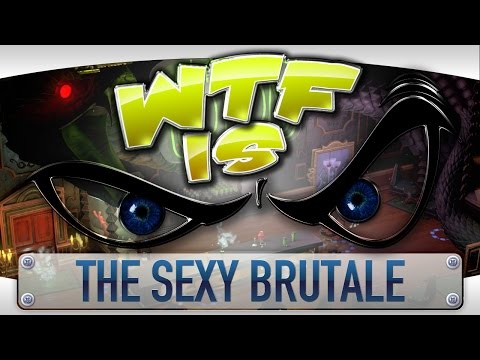 The Sexy Brutale deserves as much attention as any Horizon, Zelda, Nioh or Persona.
This is a gorgeously executed murder mystery puzzle game where there's more than meets the eyemask.
From its sumptuous decor and macabre mysteries to its tragic, toy-like characters, The Sexy Brutale is a smart, sharp and assured game that is well worth your time. Even if you have to adhere to its usual rules.
The Sexy Brutale is substantially a good game, but the Switch version has many technical problems: instable frame rate, very long loading times and some major bugs are only a few number of the issues that prevent the game from reaching a higher score.
Review in Italian | Read full review
The Sexy Brutale is a truly memorable title.