Call of Duty: WWII
Sledgehammer takes Call of Duty back to its roots, refining rather than redefining the series for the best entry in years.
Call of Duty: WW2's offers a fast-paced and fun World War II experience with its new multiplayer mode and return to Nazi Zombies.
A drab campaign doesn't do the history justice, but Call of Duty: WWII's multiplayer recalls the glory days of Modern Warfare.
COD has a few issues in single player this year but the overall package delivers another good shooter with plenty to do and some neat new online ideas.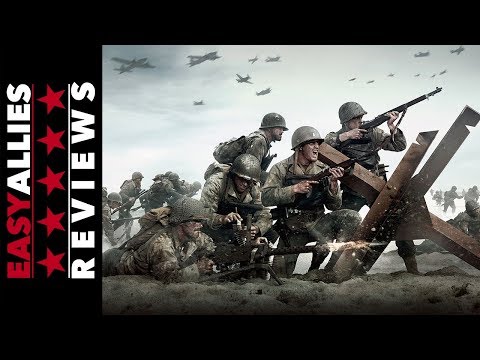 The best Call Of Duty for several years, but it still owes too much to the past – and the campaign's attempts at a more serious tone are only half successful.
While the campaign suffers from uninspiring cliches and endless killing fields, the multiplayer options are excellent and bring the series back from the future
Sledgehammer Games superbly takes Activision's marquee shooter franchise back to its boots-on-the-ground roots.
The campaign attempts to bring up the "tough" questions about war, but when you're intermingling those questions with outrageous, comic violence, it comes off as disingenuous.
Call of Duty's return to World War II looks great, but feels flat and uninspired from start to finish.