It looks and feels so similar to other horror games and it can't reach the level of quality they have. It offers some quality scares, tough.
Review in Spanish | Read full review
While Home Sweet Home doesn't bring anything new to the table for first person horror puzzlers, it does stand out with the inclusion of Thai horror folklore which is truly terrifying. It's let down with a couple of bugs but it's not a bad way to spend a few hours.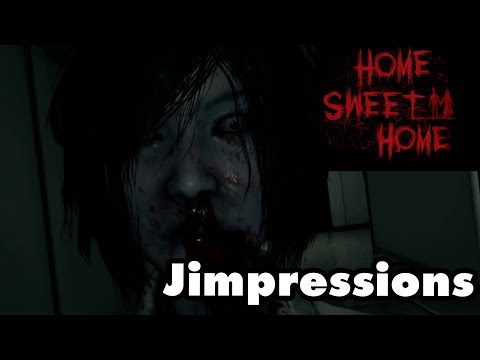 With a longevity of about five hours, Home Sweet Home is to be described as nothing more than a luna park attraction, but keep in mind that it fails to introduce noteworthy novelties to the genre, appearing at times like a blatantly incomplete game.
Review in Italian | Read full review
Home Sweet Home is deeply unnerving. There are several reasons why Home Sweet Home is lacking in the gameplay department, but the bottom line is that as an experience, Home Sweet Home is extremely scary and unsettling.
When it's all working, Home Sweet Home shows a lot of promise, but there are a few too many unintentional scares by way of the game's flaws to recommend it to most horror fans right now.
Ultimately Home Sweet Home is an intriguing horror experience with some neat ideas, but it doesn't seem to have the muscle to make those ideas work as well as they could. It's a short, concise experience, but it's often interrupted by frustrating trial and error challenges that interrupt the flow with frequent checkpoint loading and rewatching cutscenes. VR mode also feels half-baked, is uncomfortable to play at times, and makes those challenging moments even more cumbersome to deal with. While its atmosphere and especially sound design are high quality and quite effective at creeping you out, I more often found myself ripped back out of the experience, disappointed in the moment, and wanting more.
A unique and traditional atmosphere gives way to repetition in this competent but limited fright-fest.
Home Sweet Home is a poor video game whose few good ideas don't make up for the snore of an experience it is.
Survival horror Home Sweet Home offers a unique installment to the genre with its use of traditional Thai myths and practices.
Home Sweet Home is a good survival horror game that mixes hide & seek and stealth gameplay with thai folklore. Too bad for the cutted ending that forces players to wait for the next game.
Review in Italian | Read full review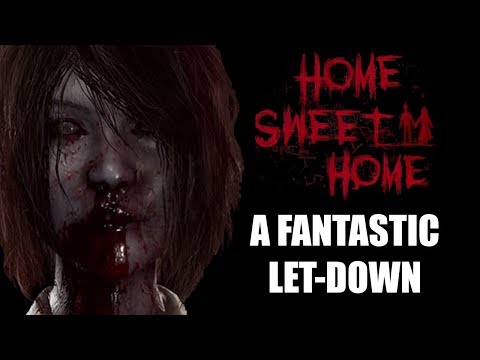 Home Sweet Home is a decent horror title. It mostly relies on jump scares, but the brilliant use of sound builds up suspense where needed. The puzzles are decent, but some can be too obtuse for many to solve on their own, and the breakdown of AI at times means that some of your escapes are due to dumb luck. The explanation of Thai mythology would've been nice, and the VR use should've been better, but the fact that this isn't labeled as an episodic game will annoy players the most. Home Sweet Home is worth checking out — but only if you aren't already tired of the genre.
Beneath the promising concept, Home Sweet Home is as generic and bare bones as it gets for horror titles on PlayStation 4. Playing it with PSVR might be a game-changer, but without it, expect a mediocre and pedestrian first-person adventure. With only a few cheap jump-scares and some clever space twisting, this is only for people who are desperate for some scares.
I will say that if you enjoyed Resident Evil 7 in VR then I think Home Sweet Home is a must play for you. It may be the scariest title I've played since then thanks to the solid presentation and outstanding audio work that Yggdrazil Group put in here. Being set around Thai myth also helped breathe a little originality into it as well and helped set it apart from all of the other horror titles out there. I'm not sure if it's quite as terrifying on a traditional screen but for VR owners who want a great horror title this is a must.
In the end, this game gave me some scary moments, but it did left me wanting a bit more out of the experience. I would've liked a bit less predictability in the whole game's gameplay cycle, and my inverted y-axis access. But if you're looking for a spooky Halloween game on PS4, then this one is going to scratch that itch. The game is available digitally on PSN, and there's also a physical copy available exclusive at Gamestop.
Home Sweet Home isn't a classic that transcends its genre roots, but the developers behind the game show that they understand how fear works, how to build tension, how pacing should work in a good horror game, and how to create some shocking imagery. I wanted more of the promised delve into Thai ghost stories, but overall, as a genre fan I found this an engrossing enough diversion.
Home Sweet Home is a first-person horror game based on Thai myths and beliefs that ratchets up the terror and does not let go. Here's our review.
Home Sweet Home shows that graphics are unnecessary for a game to be great. With a lot of dark places, scary enemies and VR support, the title is a highlight on its genre, making you play with the lights on.
Review in Portuguese | Read full review