I think that at the end of the day, there is a good game here, but it's running poorly and could be better experienced somewhere else.
An effective homage to Clock Tower that manages to create a similar sense of helplessness even if it doesn't improve on the formula in any notable way.
Overall, Remothered successfully combines stealth and survival horror but the one major drawback is the audio feedback when exploring the Felton residence.
Lovers of classic terror will feel that Remothered: Tormented Fathers, despite the lack of variety of situations, is a good tribute to the genre and we can't wait for its continuation.
Review in Spanish | Read full review
Remothered: Tormented Fathers is a wonderful single-player horror experience that any horror fan would enjoy, especially those out there mourning the lack of "real" survival horror games.
Review in Italian | Read full review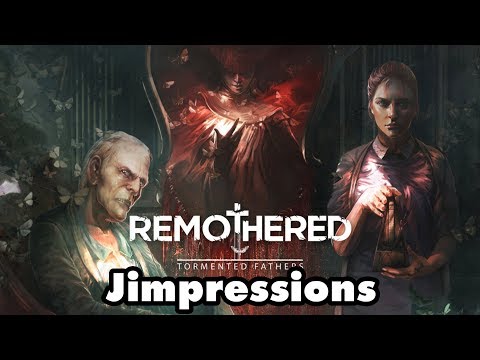 Remothered: Tormented Fathers is a short yet sweet horror game that mixes stealthy gameplay with an incredibly creepy story. There are plenty of twists and turns that won't leave you disappointed. You can happen upon some terrifying moments depending on how you play, which makes you want to see more. This is meant to be the first game in a trilogy, and with what I've seen here, I'm excited to learn more about this world.
A great psychological story set inside a creepy mansion. It may not be perfect but Remothered: Tormented Fathers does just enough to keep your interest up until the very end.
A survival horror with strong adventure components that perfectly balances non-scripted AI with puzzles and a cohesive tale. [OpenCritic note: Mario Baccigalupi separately reviewed the PC (8.2) and PS4 (8.4) versions. His scores have been averaged.]
Review in Italian | Read full review
Remothered: Tormented Fathers is one of the best horror games released in recent years, thanks to an engaging story and a well-crafted experience inspired by the Clock Tower series and other older games. With an excellent atmosphere, the lack of predictable jump scares and constant tension, Remothered: Tormented Fathers is a game that any true fan of the genre should not miss.
Gripping Giallo with technical flaws and minor gameplay weaknesses in the last third of the game.
Review in German | Read full review
While some of its bugs and awkward graphics take away from the game as a whole, Remothered: Tormented Fathers is an homage to classic old-school survival horror games that fans of the genre will definitely appreciate.
Remothered: Tormented Fathers on Switch needs to have CPS called on it.
Despite its flaws, Remothered; Tormented Fathers is a step in the right direction for survival horror. Horror fans should give the game a serious look.
Remothered: Tormented Fathers is a good survival horror based on classic games like Clock Tower, Rule of Rose and Hunting Ground. It tells a compelling story that is a bridge between the incipit and the next two chapters of the upcoming trilogy.
Review in Italian | Read full review
Remothered is a brilliant game, with an old school gameplay and a misterious and engaging narrative background. An italian success, one of the best indie game of the genre of these years.
Review in Italian | Read full review
Remothered: Tormented Fathers is a nice old-school survival horror game that does an excellent job at building tension and atmosphere.
Remothered: Tormented Fathers is wasted potential. This is supposed to be the start of a trilogy, and hopefully the designers will learn from this mulligan and make something that has a bit more polish next time. Chris Darril's heart is in the right place, and he is proven to be a very capable game designer - the next effort just needs to be more carefully thought out and play-tested.
Remothered generates just as much frustration as it does atmosphere, making it one of those games that you want to love but can't because it just keeps kicking you in the face.