TT Isle of Man: Ride on the Edge
A middling racer in a dreary package that contains one of the finest achievements in the racing genre in years.
This game has amazing graphics, but it has been created for a very specific kind of public. It lacks content and the physics of TT Isle of Man are not good enough for the ones that we see nowadays.
Review in Spanish | Read full review
It is a pity that the alarming lack of content tarnishes the great gameplay and graphics of the new Kylotonn game.
Review in Spanish | Read full review
While TT Isle of Man: Ride on the Edge accurately captures the sense of speed as you barrel down the country lanes of the iconic circuit, its twitchy handling undoes the experience entirely.
TT Isle of Man: Ride on the Edge could have been the chance of a lifetime for all the motorbike fans. The Snaefell Mountain Course is glorious, the lights are great and wind blows like in an epic tale, but game itself is quite a wasted opportunity. The simcade racing gameplay is harsh and unforgiving, and sometimes you just don't feel the motorbike. A part from the handling issues, the game lacks of contents beside the Snaefell, and the career mode is flat and emotionless.
Review in Italian | Read full review
What we have is a game that is based on one core experience — an exceptionally good one — which comes at the cost of a solid gaming experience and ultimately feels like a title of missed opportunities.
Containing an impressive adaptation of the Isle of Man's Snaefell Mountain Course, TT Isle of Man Racing: Ride on the Edge will be attractive to motorcycle nuts looking for a new experience. But its high asking price, repetitive career mode, and lack of any online community means that everyone else can simply pass this by.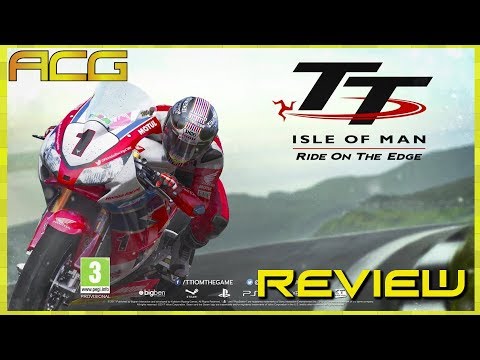 If you were to boil TT Isle of Man: Ride on the Edge down to its essence, it does a fantastic job of recreating the storied event in fantastic detail.
TT Isle of Man is a good motorcycle racing game, realistic and very demanding. As long as you are completely in love with the legendary Isle of Man, it can even become a must.
Review in French | Read full review