Sea of Solitude boasts an abundance of heart, and has a genuinely great look, but the gameplay struggles to rise above anything other than basic.
Despite a gorgeous look, Sea of Solitude lacks of a complex narrative or level design that puts it into pair with recent games inspired by mental issues.
Review in Spanish | Read full review
Sea of Solitude is an interactive story that has bits of a game peppered into it. Like gamey meat, it's not for everyone. Some players may want more to do than run around looking for seagulls and messages in bottles in between story moments and the occasional "fight" sequence. The story (which we have not spoiled here) is likely to resonate with many people, but for some it won't be enough to overcome a lack of fun gameplay to take players in between exposition. It is a worthy attempt, but just falls a bit short.
Sea of Solitude dives into a broad range of mental issues and treats them carefully enough to be both educational and emotional. It's just a pity that the bland gameplay drowns out some of its best parts.
Looking through my review notes felt like I was reading the journal of an increasingly depressed individual. There's amazing praise at first but that quickly turns to frustration, irritation, and even anger at times. With that said, I'd recommend Sea of Solitude for the school chapter alone. The entire adventure is also only a few hours long so thankfully, it won't overstay its welcome.
A beautiful adventure without cryptic metaphors, but it suffers from mediocre gameplay and poor voice acting.
Review in Russian | Read full review
Even if you're fascinated by the story though, the tedium of actually playing Sea of Solitude will diminish its impact.
Sea of Solitude is a gorgeous adventure that knows its way around mental illness, but doesn't make great use of the medium to tell its story.
No Recommendation / Blank
Jul 10, 2019
A brief, frequently beautiful meditation on mental illness that can be overly blunt in its messaging.
Sea of Solitude gives you a beautiful world and an intriguing story but the gameplay fails to evolve enough to make this a compelling adventure.
A thoughtful exploration of the monsters people can unwittingly become, although it often struggles to offer a compelling gameplay experience.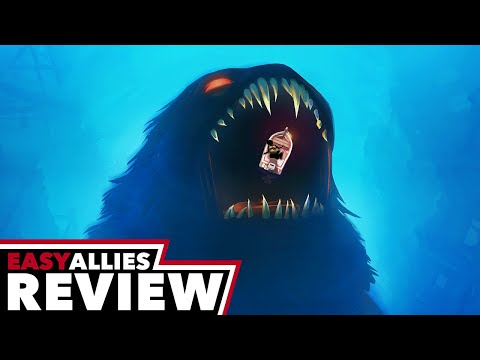 Sea of Solitude provides an insightful look at mental health and its characters evolve in meaningful ways
Sea of Solitude tells a poignant story about loneliness that's only let down by its tedious gameplay.
For me, the story worked best when it wasn't so loud and so blunt.
Not even striking art direction and sincere storytelling can save the unfortunate nature of Sea of Solitude. Marred by dull action and, at worst, frustrating sequences, Sea of Solitude ends up feeling like twice the length of its runtime. Those monsters and that world sure are gorgeous though.
Addressing more personal mental issues is novel in gaming and that much is admirable but trying isn't always enough. Storytelling matters as much as — if not more than — the story you're trying to tell and the game's clumsy script and amateurish performances demonstrate how one side can spoil the other.
Sea of Solitude stands out as heartfelt, almost painfully sincere, so much so that I hesitated to actually put a score on this review at all. It felt almost crass to do so, like being allowed to read a relative's diary, only to give it a thumbs-up or -down. Though engaging gameplay and meaningful messaging aren't mutually exclusive in games, Sea of Solitude is squarely one of a growing number of titles that challenges the notion that "fun and entertainment" should be a game's main priority in every case.
Sea of Solitude is a game that, despite some flaws in its gameplay, gets to the players' hearts. Jo-Mei Games aims for the hearts and gets it just right, offering an experience that can trully make the players suffer in a heartwarming and, sometimes, even necessary way.
Review in Spanish | Read full review
Trough a world of monsters and fantasy, Sea of Solitude tells a story about real problems that never get enough attention, specially in video games. It's like looking into the soul of another person.
Review in Spanish | Read full review