Mass Effect Andromeda
Rating Summary
Based on 175 critic reviews
OpenCritic Rating
Based on 175 critic reviews
Marred by inconsistency and in need of a polish pass, this vast new sci-fi frontier nonetheless rewards dedicated exploration.
Mass Effect: Andromeda only occasionally recaptures the series' brilliance, but delivers a vast and fun action-RPG.
No Recommendation / Blank
Mar 20, 2017
The combat crackles and the worlds are lush, but mediocre writing and tepid quests add up to what is probably BioWare's worst RPG yet.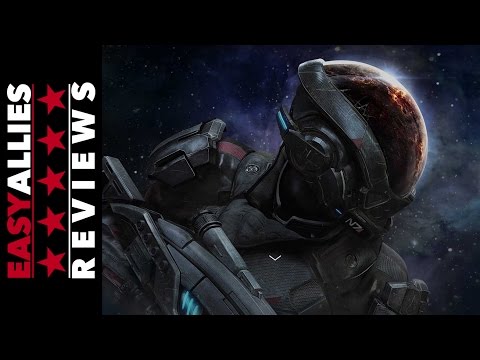 Andromeda provides an interesting premise and story, but is let down by poor combat, excessive padding, and over-complication
What could have been an all-time classic action role-player is let down by a surprisingly poor script and unengaging characters.
Mass Effect: Andromeda has the series' signature mixture of story, characters, and combat. Though its success rate varies in each area, it still provides dozens of hours of fun
Andromeda's combat soars but its storytelling sputters, making the series' first venture into uncharted space a shaky but occasionally satisfying new adventure.
Andromeda succeeds, despite a host of problems
Andromeda largely feels like a shoddily assembled facsimile of the previous Mass Effect games.