Just Dance 2017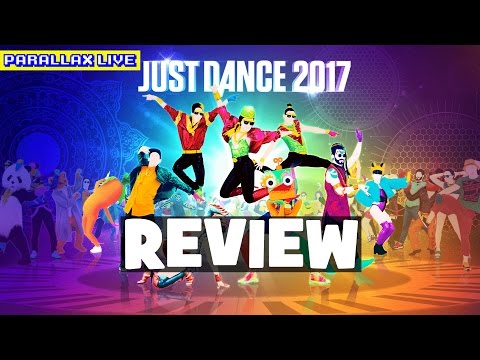 For one of the earliest Nintendo Switch experiences I've had with the console, Just Dance 2017 was a disappointing departure. Though its slick and easy to use interface combined with the Switch-centric Tabletop Mode are boons for those looking to dance, there's little substance here, certainly not enough to recommend shelling out cash for Just Dance Unlimited or even playing this game instead of just turning on the radio and dancing to your own routines. It will likely please casual fans who don't know any better, but if you really want to learn how to dance wait for the inevitable full-body VR trainer or just roll it on back to Dance Central, the undisputed dance trainer of the last decade. You'll surely learn a lot more, and it's still great at parties.
Just Dance 2017 on Nintendo Switch is the definition of a port as besides allowing for new control options, there's nothing to distinguish it from other consoles.
In short, Just Dance 2017 follows faithfully the same lineage of its previous deliveries but adorned with improvements as better graphs and new game modes, if you cant find what to play with your girlfriend or with your friends certainly I recommend that you show them Just Dance 2017 and you'll see how everyone has a good time.
Review in Spanish | Read full review
If you have a Nintendo Switch and you simply want to dance, Just Dance 2017 is a must have game. However, the price is too high for this kind of entertainment.
Review in Czech | Read full review
The usual funny, colorful and loud Just Dance, with a way more improved playlist and a new mode. If you like to dance and party, it's the right choice.
Review in Italian | Read full review
Just Dance 2017 is a very predictable update to a long-running series of dancing games that shines in visual design and unique choreography but is very loose with its tracking of your body movements. It's not going to teach you to be a professional dancer, and it honestly doesn't really teach you how to be good at Just Dance itself. That said, it's still a whole lot of fun to play, and the songs that aren't locked behind a paywall are varied and, largely, recognisable
While a step up from last year in terms of included tracks, Just Dance 2017 doesn't bring a lot new to the table — the meat and potatoes lies in Just Dance Unlimited. The Switch version specifically functions as well as you might expect, offering up an easy second player controller courtesy of readily-available Joy-Cons, though the experience becomes difficult visually once undocked. At this point, it's what you'd expect from Just Dance, but on a new platform. Consider this tiny cartridge your portal into Just Dance Unlimited as I imagine 2017 might be where physical entries to the series end.
All in all, it's an enjoyable game for people of all ages as they dance to their hearts content, backed by some of the world's hottest singers and bands.
A new installment of an endless franchise. A funny game when played with other people, but the Unlimited does not have its full potential and there are some issues with the movement tracking.
Review in Spanish | Read full review