The Hong Kong Massacre is an action movie fan's dream played out in stylish slow-motion.
The Hong Kong Massacre is obsessed with fist-pumping, high-octane action and is a great offering for action fans that enjoy the likes of Hotline Miami. The first two hours are largely spent finding the game's wavelength, but the pulsing energy of the design helps propel you along. Before long, you'll be swan diving through windows and lighting up rooms with gunfire in pure action bliss.
The Hong Kong Massacre is a little janky, but it mostly replicates the wild Hong Kong action cinema that inspired it with aplomb.
Overall, The Hong Kong Massacre is a treat. Yes, the game is one-note, focusing entirely on the gunplay. But it's a really good note!
There is fun to be had with The Hong Kong Massacre, but I don't believe it lives up to the years of hype following it. With some finer tuning and better balance, this could be a real contender for the Hotline Miami clone crown. As it is, this is an okay time that wears out its welcome well before the end credits start rolling.
The Hong Kong Massacre is an intense and gratifying experience that Hotline Miami's fans and lovers will enjoy the most. It has its flaws (low-res videos, difficulty peaks at some points, gameplay repetition...) that draw it from being a must, but VRESKI's first game delivers with strong visuals, rhythm and challenge.
Review in Spanish | Read full review
Fun but plain action game in the vein ot Stranglehold x Hotline Miami. There's not enought variety to keep you interested for long, but at least is an intense action game.
Review in Spanish | Read full review
The Hong Kong Massacre's inspiration is clear, but unfortunately, it doesn't have the gameplay, the personality, or the energy to stand alongside it. The slow-mo shooting can be fun, but with tough enemies and a janky dodge manoeuvre, you'll more often than not be frustrated by death after death. With a little more polish, it could've been an entertaining romp, but as it stands, redeeming qualities are few and far between.
The Hong Kong Massacre is a great Hotline Miami clone, which offers a colorful and really exciting action.
Review in Russian | Read full review
The Hong Kong Massacre is a game that will leave you with vivid memories. The awesome stunts you pulled off, the impossible feats you were able to achieve, and the crazy killing sprees will all stick in your mind. It is a game that perfectly executes on a vision and offers some of the most gratifying few hours you can find in gaming today.
The Hong Kong Massacre is a classic case of style over substance. The beauty of the title's slow-motion bullet ballet is just a fancy cover for its frustrating, un-evolving gameplay.
Unfortunately, The Hong Kong Massacre bode well beyond anything that came into our hands. The game seems more the son of the attempt to emulate a great success than the birth of a concrete and coherent vision.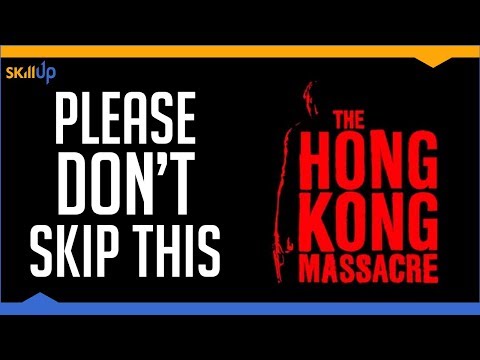 The Hong Kong Massacre is the kind of game you'd love to love. It's a very pleasant arcade twin stick shooter that makes us more than efficiently feel like we are in a John Woo movie. But it quickly show its limits, as new ideas or mechanics never show up to give us more than expected.
Review in French | Read full review
The fact that it was made by just two people does show in a lot of areas such as the visuals, story, and repetitive boss battles but none of those outweighed the good times I had with it.
The Hong Kong Massacre is another example of how a game's flaws can hold it back, not allowing it to become what it could have been. The game is really fun at its core, but problems like limited gameplay and severe performance issues (on the PC version) have dragged down the overall experience.
Review in Persian | Read full review
The Hong Kong Massacre has nothing new to offer, the levels are linear and the boss fights are repetitive, and the story is not appealing either. All that said, it is still a very fun game that can even be addictive if you take it seriously.
Review in Persian | Read full review
The Hong Kong Massacre doesn't offer much at all in terms of story and has a few rough edges, but as a to-the-point strategic gore-fest, it delivers the basic, addictive goods for the 4-5 hours it'll probably last you.
Borrowing heavily from Hotline Miami, The Hong Kong Massacre has some of the style, but not enough of the substance
Overall The Hong Kong Massacre is a fun game that definitely delivers in the feel of those Hong Kong action movies. But input lag with controls and repetitive levels take away from it. More weapons or weapon choices that actually seemed to matter would've helped the game as well. If you like this type of game, in this setting and don't mind a few issues it's worth the buy at its budget price.