Star Wars Jedi: Fallen Order
Rating Summary
Based on 130 critic reviews
OpenCritic Rating
Based on 130 critic reviews
Do yourself a favor and pick this one up. Star Wars Jedi: Fallen Order is absolutely one of my favorite games of 2019, and I hope you enjoy it as much as I did.
Star Wars Jedi: Fallen Order makes up for a lot of lost time with a fantastic single-player action-adventure that marks the return of the playable Jedi.
No Recommendation / Blank
Nov 15, 2019
Star Wars Jedi: Fallen Order initially delivers well-paced combat and unique environments, but unravels into a tedious and repetitive slog.
Technical issues marr an otherwise slick adventure. A must for Star Wars fans.
Star Wars Jedi: Fallen Order might take ideas liberally from others, but the result is an endearing adventure that ranks as EA's best Star Wars effort yet.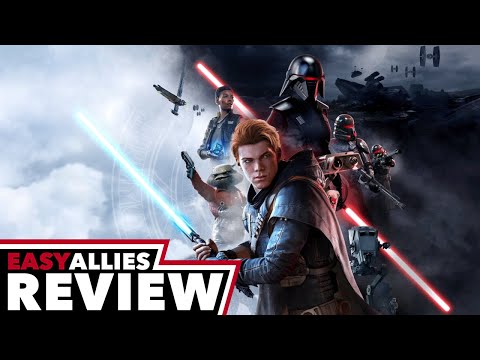 An earnest attempt to create the ultimate Jedi simulator but the mishmash of game influences and an unengaging story leaves it only impacting on the surface.
Jedi: Fallen Order tells a new Star Wars story and takes players to new places. It sits nicely alongside the Rebels and Resistance TV shows, which also dare to be different
Respawn Entertainment's foray into the Star Wars universe balances Force powers with tough difficulty to make the best Jedi game in years.
Jedi: Fallen Order is a flawed, sometimes messy game, but it's a Star Wars experience I didn't know I wanted. And after finishing it, I definitely want more.