The Legend of Zelda: Link's Awakening
The Legend of Zelda: Link's Awakening for the Nintendo Switch is an excellent classic comeback. The developers masterfully revived the world of adventure in 1993, improving the gameplay, preserving the atmosphere and high density of the island in a new bright wrapper.
Review in Russian | Read full review
A masterly remake that preserves Koholint Island for a new generation.
Updating the look but never losing the feel of the original, Link's Awakening is a masterclass in remaking a classic.
The Legend of Zelda: Link's Awakening manages to feel new, but still maintain the essence of the amazing original. This is peak old-school Zelda, and it's never looked better.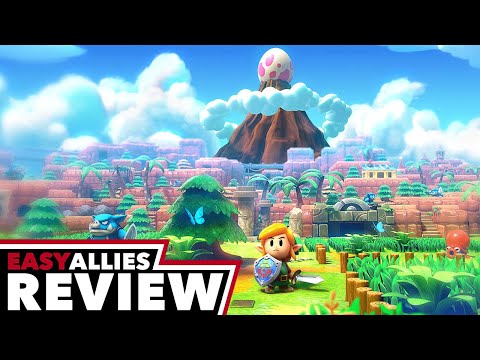 The lack of any meaningful additions is a surprise, but it only underlines what a fantastic game the Game Boy original was, in what is still a classic Zelda title that thoroughly deserves the star treatment.
Link's Awakening was home to some of the best classic-era dungeon designs and bosses in the series, and this remake is a reminder of (or introduction to) its legacy
Link's Awakening on Nintendo Switch is a smart remake that enhances the spirit of the original while upholding the things that made it a classic in the first place.
The Legend of Zelda: Link's Awakening is the perfect Zelda for younger fans
Link's Awakening is a beautiful recreation of a legendary game, but it doesn't have much to offer to players who already know the ins and outs of Koholint Island.