No Recommendation / Blank
Nov 6, 2017
Frozen Wilds' wintry wasteland looks awe-inspiring, but its story breeds the same disappointment as a melted snowman on Christmas morning.
Horizon Zero Dawn: The Frozen Wilds is an excellent addition to an amazing game. Developer Guerrilla has doubled down on the thrill of the hunt with more challenging machines and testing side quests that are added to the original map through an intriguing new storyline that delves into the mystical side of this post-apocalyptic world. It left me wanting start a brand new game, just to wander around the world, marveling at it.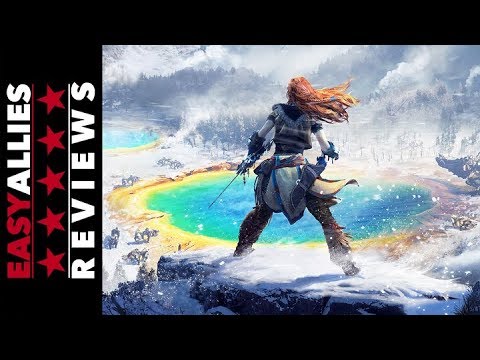 A generous expansion that through its stunning visuals and inspired creature design showcases the best features of the original, even if it doesn't fix many of its flaws.
Made for those who have devoured the whole of Horizon: Zero Dawn, this DLC isn't just about upping your game. It's a rich expansion of Aloy's world, with flashes of comedic brilliance and narrative depth.
The Frozen Wilds offers a new and condensed mystery that hits most of the same notes players loved about the main game
The Frozen Wilds gives a generous boost to Horizon: Zero Dawn's big and beautiful open world.
The Frozen Wilds arrives in time to petition for a spot on Game of the Year lists. The expansion accomplishes this goal with ease, rehashing what worked the first time around. Sure, The Frozen Wilds doesn't add much new, and shares Horizon's flaws, but the expansion operates fine when taken as simply more of a great thing.
The Frozen Wilds doesn't revolutionize or even significantly expand on the best ideas introduced in Zero Dawn. It succeeds in a more straightforward way: by giving us more of an already fantastic game.
The Frozen Wilds stands next to the base game, it doesn't surpass it. If that sounds like something you want, I'd recommend it. If not, this won't make the game any better for you. For me, I enjoy Horizon: Zero Dawn, so a little bit more is right up my alley.
The Frozen Wilds doesn't feel like a must-play add-on, but it's more Horizon Zero Dawn. It's something you can enjoy once or stack with New Game+ runs when you inevitably play through it again. In other words, an actual expansion.
The Frozen Wilds is the last ride of one of the best adventures of 2017. This DLC adds 10 more hours to the base game thanks to a new zone with a brand new story, enemies and secrets. The perfect expansion for the Horizon fans.
Review in Spanish | Read full review
The Frozen Wilds expands the main game experience, with new machines, new abilities for Aloy and a complete new environment, but it neither complete the main story nor add new gameplay mechanics.
Review in Spanish | Read full review
The Frozen Wilds enhances an already excellent game. The improved dialogue for a number of the characters shows that Guerrilla have clearly taken onboard the criticism levelled at Zero Dawn, while the additional enemy creatures are welcome and make the game feel well rounded and complete. I really enjoyed returning to the world of Horizon Zero Dawn and simply can't wait for the next game.
A great DLC that has everything that made Horizon Zero Dawn special, and goes even further.
Review in Spanish | Read full review
Horizon Zero Dawn: The Frozen Wilds is a very good expansion to the core game, with a new region to explore, new quests, new activities and a new level cap to reach for Aloy.
Review in Italian | Read full review
It's been a long wait, but Aloy's new adventure into The Frozen Wilds is every bit as fulfilling as the main game.
It's great to have some new content for Horizon, and this piece of DLC certainly does it justice.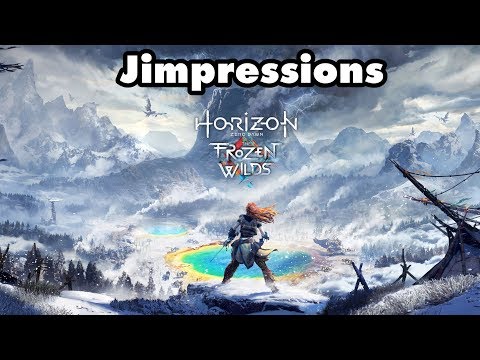 Horizon Zero Dawn: The Frozen Wilds is a short, but substantial expansion for an already great game. It doesn't reinvent the game in any major way, but offers a few excellent hours in a world that players have come to love.