With hyper-fast action and super addictive gameplay, One Finger Death Punch 2 is a near perfect kung fu fighting game featuring stick figures.
One Finger Death Punch 2 is a fun but lazy sequel that succeeds and fails entirely on the merits of its predecessor.
There's still more buried in One Finger Death Punch 2, such as bonus game modes, unlockable and upgradeable skills, bonus levels, customization options, and entire maps filled with levels that aren't actually necessary to beat the game.
One Finger Death Punch 2 manages to take a simplistic gameplay system and turn it into one of the most bizarrely addictive score chasers I've ever played.
One Finger Death Punch 2 is a massive upgrade compared to OFDP 1 and a worthy sequel with better graphics, animations & music tracks, and much more game modes & hidden extras. The game is very fun to play and its sole big problem is that some people won't appreciate the new brawler system
Review in Persian | Read full review
One Finger Death Punch 2 is a deep, rhythmic fighting game that attempts to replicate the feel of classic kung fu movies.
If someone asked me how would I explain One Finger Death Punch 2, I'd reference the iconic monologue from John Wick, where the mafia boss explains what John Wick did with a pencil and a room full of people. This game is that pencil.
As long as you don't mind how similar it is to the original game, One Finger Death Punch 2 offers up a furious and spectacular pastiche of action that bypasses your brain and interfaces directly with your reflexes.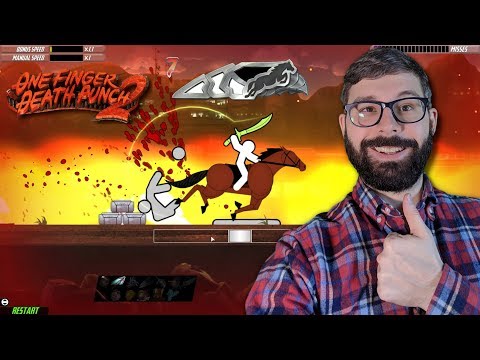 I enjoyed the original game greatly, but its sequel surpasses it in almost every way; whereas the original game was a highly enjoyable distraction, One Finger Death Punch 2 quickly becomes an addiction that you can lose huge chunks of time to without noticing. This is simply a bigger, more complex game sporting more moving parts, and while its changes take a little getting used to at first, it's such an improvement that the original pales in comparison.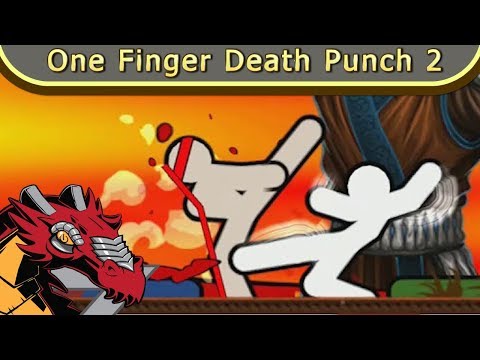 One Finger Death Punch 2 is a fun brawler with charm and style to spare.