Pokémon Sword and Shield
Rating Summary
Based on 94 critic reviews
OpenCritic Rating
Based on 94 critic reviews
The arrival of Pokémon Sword and Shield was a turbulent journey, and it's clear more than ever that Game Freak is itching to change the formula as it transitions to new hardware. Although a lot of its efforts went land well, the good points feel too shallow while there are glaring issues with the game that make it hard to stand on its own two feet as a complete entry in the Pokémon series. Ongoing updates may be able to sustain the player base past the initial release, but Pokémon Sword and Shield wasn't ready to leave its mark for the franchise's first home console outing.
No Recommendation / Blank
Nov 13, 2019
Pok'mon Sword and Shield add some brilliant new creatures, but like their gargantuan Dynamax forms, the games feel like a hollow projection.
Pokemon Sword and Shield are the best games in the series, streamlining its most tedious traditions without losing any of the charm.
The furore over Dexit may be overblown but even without it this is an underwhelming and unambitious attempt to modernise Pokémon and expand its horizons.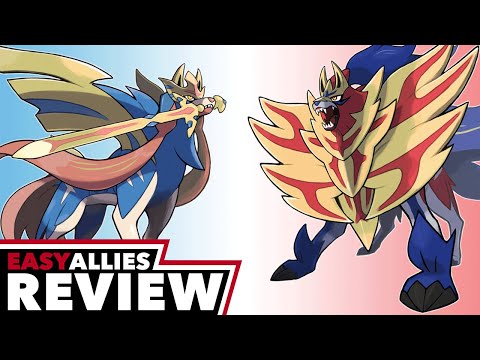 Gameplay tweaks and attention to detail make Pokemon Sword and Shield the most compelling Pokemon world to date.
The compelling formula of simultaneously building your collections of monsters and gym badges has proven timeless, but the new additions and enhancements show Pokémon isn't done evolving
The surprise in Sword and Shield is that I'm still finding things that surprise me, even after putting in so many hours. It's in how Game Freak has made a linear game feel so much less linear.
Pokemon Sword and Shield scale down the bloated elements of the series while improving what really matters, making for the best new generation in years.
The magic of Pokémon is that it lets you tap into a sense of wonder that becomes more and more difficult to access as an adult. Sword and Shield do that more successfully than any Pokémon release has in years. It won't be everything to everyone, and it will not make everyone happy. I'm not sure it needs to. It's a portal to a new world.