Citizens of Space
Rating Summary
Based on 18 critic reviews
OpenCritic Rating
Based on 18 critic reviews
To be sure, the game oozes with creativity at nearly every turn. But it takes a risk in going with a story focused primarily on humor, which unfortunately doesn't pay off, and is instead overburdened with mostly predictable punchlines and tired, overused phrases.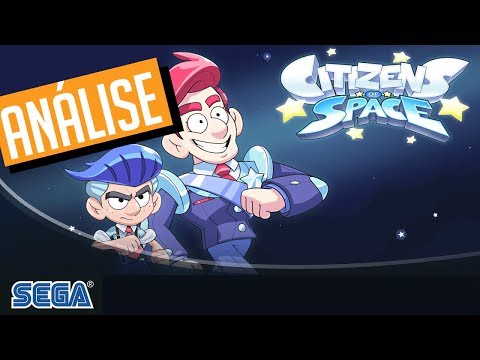 It might noy do enough to hold the attention of the average gamer for an entire playthrough. That being said, RPG fans will likely enjoy what it brings to the table.
A competent, corny role-playing game with a lively battle system, dozens of recruitable characters, some narrative woes, and too many game-ending crashes.
Citizens Of Space offers a ton of worthwhile content for anyone in search of something light. Technical issues keep the adventure from matching its scenario's quality, but the excellent music plays on in my head. The last 9% of Earth still calls. The galaxy may be saved, but this ambassador ambasses on.
Citizens of Space is an amusing comedic RPG that is very rough due to technical issues. Perhaps after the bugs get ironed out it can be recommended, but in its current state it just has too many flaws that will distract. The side-quests are amusing as varied enough to break up the completely linear main plot and one could easy find these optional diversions to be the most entertaining piece to this package. Anyone who enjoyed Citizens of Earth is certain to get a lot of enjoyment from Citizens of Space.
For what Citizens of Space is, it's hard to find much fault with it - a not overly long, light-hearted, witty jaunt through a surprisingly well written and well playing inter-galactic adventure.
Citizens of Space is a well-crafted follow-up to the original that manages to keep its sense of humor intact while completely revamping its gameplay.
An unfortunate failure to launch that suffers under the weight of its well-intended gameplay.
Citizens of Space is a measured step up over its predecessor, and we hope that Eden Industries will continue this upward momentum with whatever project is coming up next.