Concrete Genie
Concrete Genie tells a realistic fairy tale with a wonderful painting system. Although its gameplay might have some obviouse flaws, I still enjoy it.
Review in Chinese | Read full review
Concrete Genie is not everybody's game, especially those who don't already have a deep appreciation of visual art. The story is catered mostly for a younger audience, as a single adult doesn't appear in the game outside of hasty flashbacks. The gameplay remains mostly static throughout its admittedly short six- to nine-hour playtime, outside of the aforementioned combat sequences that, although properly functioning, don't really provide any new experiences or challenges that any gamer wouldn't already be familiar with. The trailers for Concrete Genie do thankfully provide an accurate representation of the game, so if those trailers intrigue you, I think the $29.99 pricetag may justify this creative endeavor.
Concrete Genie paints a pretty picture with innovative mechanics and a charming personality that's hard to resist.
A small, perfectly formed adventure
Short and very sweet, Concrete Genie is a spellbinding experiment in player creativity.
Concrete Genie takes you on a uniquely heartwarming journey teeming with creativity and charm that will capture your imagination.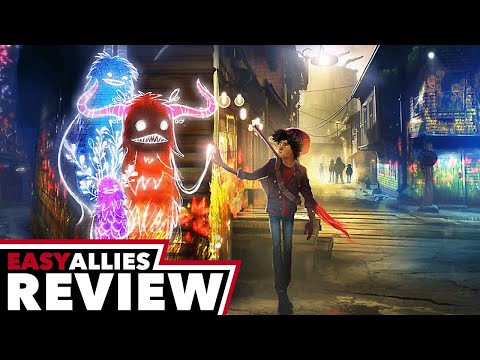 A peculiarly underdeveloped riff on Jet Set Radio that never manages to find anything interesting to do with any of its many gameplay mechanics and story ideas.
Bring life and love back to a desolate town with the help of your paintbrush and some really fun parkour.
The story of Concrete Genie is well-told and relatable, a classic bullies-turned-friends story of empathy and growth with some real storytelling flair, including striking illustrations and a masterful, coherent use of a variety of art styles.