AI: The Somnium Files
Overall, I'm gushing about how much I loved AI: The Somnium Files. The quality of characters and story mixed with the variety of gameplay and fun investigative segments make it a must-own for fans of Japanese detective games.
A lot of my interest in Ai was due to the writing talent: though he's done things since, this is the first post-Zero Escape project from Uchikoshi that I've had the chance to play. I definitely want to see where Ai is going next, and just hope that the experience is a little smoother when it goes wide.
If you were hoping for a worthy successor to the excellent Zero Escape series, this ain't it chief.
The game's style is well realized, backed by a great looking, great sounding experience. Combined with a deep mystery, it is something to keep an eye on. If you like games of similar genres, or even VNs in general- we highly recommend it. Miss out? You must be dreaming.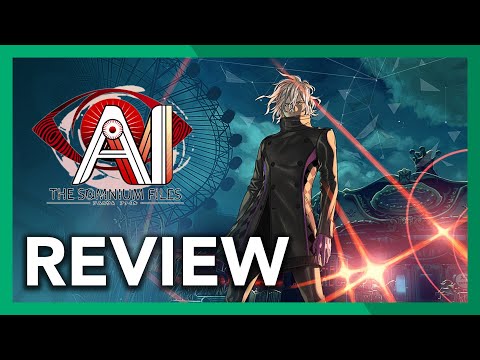 If I was able to award a game more than a perfect score, AI: The Somnium Files would be one of the few which would easily break the barrier. Everything from the brilliantly scripted narrative adventure, to the frustratingly fun time-management Somnium segments, are beyond what I was expecting. I couldn't stop playing until I had the platinum trophy on my account, which I achieved at around fifty hours, very few games grasp me like that yet the humour and narrative direction drew me in and had me hooked instantly. I don't think I've played a game this generation (bar the Zero Escape remasters) which changes the storyline, interactions and outcomes quite as much as I experienced within AI: The Somnium Files – this game is a masterpiece and needs to be played by all fans of Spike Chunsoft and Kotaro Uchikoshi.
Despite a few frustrations, AI: The Somnium Files is one of the most immersive stories I've ever played.
AI: The Somnium Files starts out slow but once you've traversed a few of its delightfully surreal Somnium dreamscapes and got to an ending or two, working your way back through your flowchart and striking out in different directions, it becomes an engaging and tense affair. Fans of the Zero Escape games will feel right at home here, and director Kotaro Uchikoshi's talent for putting the player into increasingly unsettling circumstances ensures everything takes flight in a very satisfying way as you work your way through the many strands of the loopy central mystery towards its various different endings.
Once again, Uchikoshi has come out of nowhere with an utterly crazy murder-mystery that explores the link between witnessing horrific trauma and how it affects how victims dream.The links above are affiliate links. As an Amazon Associate, Wccftech.com may earn from qualifying purchases.
AI: The Somnium Files is yet another winner from Kotaro Uchikoshi, expanding upon Spike Chunsoft's renown formula and pushing it in bold new directions. It can fumble in its visuals and mechanics, but look beyond a few of its weaker elements and there's a truly original adventure brimming with excellent ideas.