Indivisible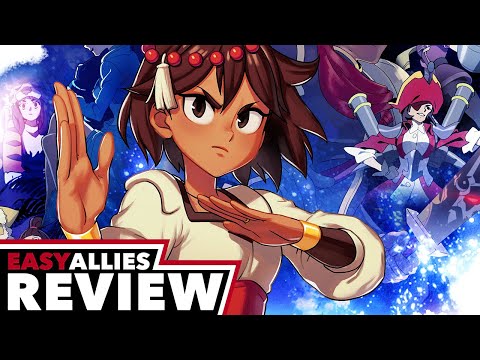 It combines two genres perfectly and ends up creating the surprise hit of the year. It will be on my mind when game of the year rolls around and I recommend everyone giving it a look. I know the game world is swamped with releases this year, but this is one experience you do not want to miss.
Cobbled together from three disparate genres, Indivisible is a uniquely fresh experience that was well worth the extended wait.
Indivisible was a game that I would say that, at the end of the day, I enjoyed. There's a mountain of charm residing in the young teenage body of Ajna and any time she opened her mouth to speak, I found myself laughing out loud. I really enjoyed the battle system as well as the beautifully animated world. Sadly, the issues I had with the game were still pretty big. The combat is fun but it will get dull quick with how ridiculously long fights are. The story is not exactly the most riveting either, but as the old saying goes "It's not about the final destination but rather the friends you made along the way".
Expertly executed designs, visuals, voiceovers, and musical score still make Indivisible a great joy to behold, but its shortcomings do take away some of the triumph of actually playing it.
Indivisible's inventive battle system brings the thrill of a fighting game to a JRPG-like party system but its platforming sections aren't as magical.
Indivisible manages to merge 2D platforming, thrilling combat, and a thought-provoking story resulting in one of the most wildly creative RPGs of the year.
An agreeably peculiar mix of role-playing game and Metroidvania but whose best feature is its charming visuals and one of the most endearing cast of characters seen in a long time.
When Indivisible is good, it reminds me of some of my favorite games. But it hits those heights only rarely, and is usually pulled down by tedium, repetition, and other issues.
The sights and sounds of Indivisible, and its blend of action-RPG and 2D platforming, win your heart, though its pivotal moments let you down.