Crimsonland
Rating Summary
Based on 42 critic reviews
OpenCritic Rating
Based on 42 critic reviews
Crimsonland's shooting is repetitive, yet addictive, especially when you're keeping an eye on the online leaderboards.
Simple and proud, 10tons' retro shooter offers large-scale murderisation for you and some friends - just don't expect much of a looker when the bloodlust wears off.
With fun gameplay, interesting combat tactics, and cool weapons, Crimsonland almost elevates itself above its exceptionally boring presentation
A simple, but enjoyable shooter that presents endless screens of enemy hordes to blast through. It's not particularly original, and doesn't look or sound that great - but Crimsonland nevertheless provides a fun challenge for those who might enjoy a game whose roots can be traced straight back to Robotron 2084.
If you like retro shooters and relax by blowing stuff up, Crimsonland is an easy way to spend a few afternoons as long as you don't expect anything groundbreaking. Some of you may want to stay away unless you have constant access to couch co-op, as it can overstay its welcome after every mission is said and done.
In its current state the game should have been a £1.99 PlayStation Mobile title, not a £7.99 PlayStation 4 game. The title is coming to PS Vita this week and will be cross-buy but not cross save, and is certainly more suited to short bursts of gaming on a bus.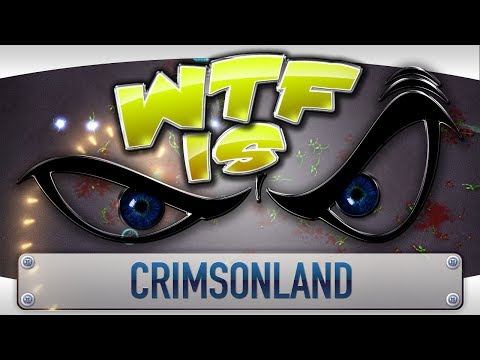 Crimsonland's antiquated, cookie-cutter gameplay doesn't break new ground at all, but beneath the copious amounts of blood saturating the screen, you'll find that there's still some fun to be had in this mindless mutant massacre fest.
Crimsonland is exactly one video game: a perfectly competent twin-stick shooter, and nothing else. Unfortunately, the title's quests feel a bit half-baked, and the whole thing could do with a facelift. However, with an addictive survival mode, a proliferation of interesting perks, and a host of guns to collect, those in the market for some mindless action are likely to find a lot to like here.
Based on the 2003 game of the same name, Crimsonland is a fun four-player dual-stick shooter with 60 levels and a nice variety of baddies. Unfortunately, it's also insanely dull. The levels rarely change and the weapon drops can lead to a lot of frustrating deaths. The few good ideas are overshadowed by too many questionable design decisions to count.