Ashen's slant on the Soulslike subgenre isn't revolutionary, but is a wonderful example of the familiar formula executed well. It's thoughtful, gorgeous, challenging and a dream to explore.
Ashen's handful of new ideas make it a stellar Souls-like with solid combat, a great art style, and an interesting world.
A moody, well-wrought action role-player with striking, desolate landscapes and a couple of great dungeons.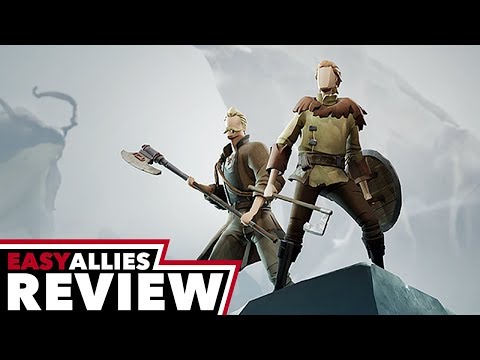 An inspired approach to co-op and non-player characters turns what could've been just another Dark Souls clone into one of the most interesting action adventures of the season.
Ashen contributes more hits than misses to the Souls formula, though the overall experience may feel too familiar to fans of FromSoftware's trendsetting series.
Collecting souls is as nerve-wracking and rewarding as ever, but the real joy Ashen brings to this deadly dance is sharing those memories with strangers
A44's Ashen is as much about building community as it is defeating challenging enemies, reinforcing the triumph of victory with concrete examples of how you're improving its world.
As I continued to make my way through Ashen a calm of complacency washed over me. It doesn't have quite the same highs as a lot of its predecessors, but it maintains its tranquil equilibrium throughout. If you have an adventurous spirit and the patience and time to put into it, Ashen will pay dividends.
I like Ashen, it's a good game, it would just be nice to see it building upon the foundation of its muse rather than almost copying and pasting it. The world of Ashen is its biggest attraction, the lore is deeply entrenched and really pulls everything together into something that is worth playing through. That being said, if you have played Dark Souls and don't want to replay Dark Souls, then you aren't going to get on with this. It is an odd one as I am a huge fan of this style of game, but we need games that build a more exciting game on top of the ideas that have been put down. It isn't enough to be the same but with a different look. Ashen is good, but nothing revolutionary.
Like an illegitimate heir to the fire of FromSoftware, Ashen clicks exactly the same notes that made Dark Souls a legend, achieving a challenging, mysterious and visually astonishing experience. We will closely follow the works of A44 from now on.
Review in Spanish | Read full review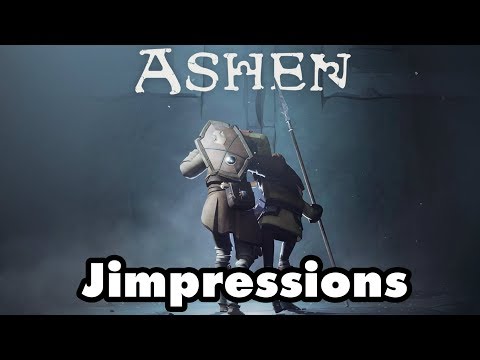 A lighter souls, yes. But not a lesser one.
Ashen uses the Souls-like formula to tell a very different, optimistic story about community. Whether you're playing alone, with an AI companion, or with another person, combat with the game's varied enemies and bosses is challenging and satisfying. Ashen's world feels real and lived-in, and getting to carve out your own settlement and watch it prosper is truly satisfying.
Ashen could have done more to make itself stand out, and also could have been optimized better for the Xbox One, but at the end of the day, it's still a great game.
Ashen is a game created in the same vein as some of the predecessors of its genre, like Dark Souls or Bloodborne. It imitates a great deal of the mechanics from those games but also brings a unique and beautiful art style as well a sense of organic progression that enhances the feel of the game. For those lovers of games like Dark Souls, it's hard to guarantee that you'll find the same experience, but there's still a heck of a lot to like about what sets Ashen apart.
Ashen is a souls-like game with a particular focus on the co-op multiplayer. Sadly this feature rarely works as intended, but despite its flaws, the game developed by A44 is still an enjoyable variation to the formula created by Miyazaki and From Software.
Review in Italian | Read full review
Ashen is a soulslike, but to call it a clone would be a betrayal of the awesome job A44 have with their debut project.
Ashen is a very good action-adventure game sporting interesting lore, good character development, and solid gameplay features like combat and exploration. Unfortunately, the game does almost nothing to separate its gameplay loop from the one seen in the Dark Souls series and therefore ultimately feels like a lite version of the series developed by From Software. The well-made overall experience does make it easy to look past this issue, but if you're looking for something innovative, you won't find it here.
Another Souls-like game which will help you pass the time before the release of a new From Software project.
Review in Russian | Read full review