Death is never a comfortable topic. Oninaki, however, doesn't just address it but wholeheartedly runs with it. It doesn't always succeed but it does make you think about the meaning of mortality — perhaps a bit too much as people die left and right. The combat also could be a bit tighter and the story overstays its welcome a bit. Beautiful visuals compared with a haunting score, however, make the game a treat to behold. Here's hoping Tokyo RPG Factory further builds on this for their next new JRPG IP.
I'm very torn with Oninaki. For a studio selling itself as an RPG machine, they did a real poor job with the story aspects of the game. Then we have a super fun and engaging combat system, tempered by a questionably designed interface, but we still have a beautiful audiovisual experience.
The game's unique world can't save it from mediocrity. However, despite its shortcomings, Tokyo RPG Factory fans who liked Lost Sphear will probably find some enjoyment, at least to some extent.
Once you fall into the groove, Oninaki is greatly enjoyable, even if it initially falls flat because of its repetitive combat. The story heads to dark places surrounding the central theming, occasionally in a ham-fisted way, but still manages to have emotional impact. Ultimately though, Oninaki is a gem of a game if you're persistent in putting in the work. Tokyo RPG Factory have done it again
Oninaki is a gorgeous and entertaining, if slightly clunky, RPG that isn't afraid to explore some heavy themes in novel ways.
No Recommendation / Blank
Aug 22, 2019
One good idea isn't enough to make a good game - not unless you put a bit of love in the building blocks that surround it. Many JRPGs have that heart, the same one that mellows you even to their most ridiculous qualities. Oninaki, on the other hand, comes across as loveless.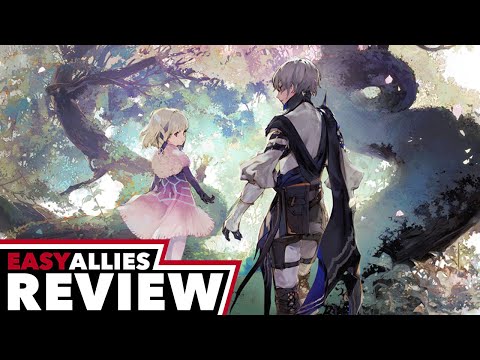 Combat is fun on a basic level, but repetition and a lack of evolution blunt that over time. The story and setting also fail to live up to their initial promise
Oninaki's fascinating world and beautiful visuals promise a lot, but frustrating action-RPG combat and awkward story presentation keep its potential from blossoming.
Oninaki is a likable RPG. Its story and setting are interesting, and the Daemons you collect to help you fight are cool. Unfortunately, bashing through uninteresting swarms of high-HP enemies puts a damper on the fun. Oninaki is still better than Tokyo RPG Factory's previous games; the studio seems to be moving in the right direction. If it can get past its extended growing pains, it'll be a contender someday.
It isn't often that a game truly succeeds as art, but every part of Oninaki goes back into its core motif and that's why it is an essential action RPG.
I'm emotionally torn on Oninaki because there's so much to like here: it has a lot of great ideas, it just doesn't execute them all as well as it should. Maybe Tokyo RPG Factory should look at changing their formula and scaling down to tighter 10 hour adventures. By cutting down the scale they can focus on what they do best.
Oninaki is a solid-action JRPG that experiments lightly with the foundations of the genre creating a world with personality and appeal. The game does not disappoint by mixing tradition with novelty.
Review in Spanish | Read full review
Oninaki has big goals, but it isn't able to follow up on them. While it has an exciting premise and even some cool systems to explore, it ends up mired in the sameness other games in the genre have.
A nice classic action-jrpg, but nothing more. Oninaki give some hours of fun but offer a very little game experience.
Review in Italian | Read full review
A classic RPG that works well but it's not great on every aspect of its gameplay.
Review in Spanish | Read full review
Oninaki proves that Tokyo RPG Factory is not simply built on nostalgia and definitely has the chops to make a captivating modern RPG.
A brave choice at something different by Tokyo RPG Factory finds a game that's good but crying out for new ideas
Oninaki has one foot in the grave while the other doing a pleasant tap dance. It has an interesting story held back by bland characters and filler, and its gameplay can feel great when you're not getting pounded in the face and stunned to death. Unless you can find it on sale, I'd skip this one.
This role-playing adventure's interesting, haunting premise can't stop you wanting to fling your controller at the wall