Mega Man 11
Rating Summary
Based on 113 critic reviews
OpenCritic Rating
Based on 113 critic reviews
It's not revolutionary, but Mega Man 11 feels almost like a classic Mega Man game, and is a good foundation for the next 10 games.
Capcom's iconic action hero returns in an adventure that maintains the trademark brutal challenge while finding a way in for newcomers.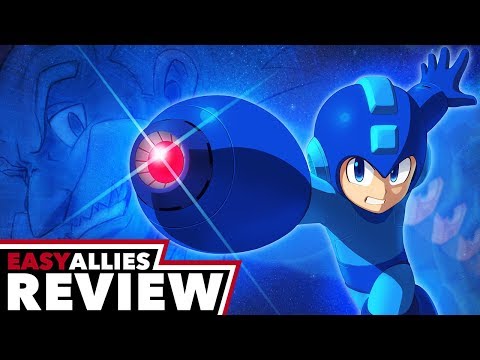 A Mega Man sequel that, despite its flash new looks and newb-friendly approach, conservatively touts the same formula Capcom has been using these past 30 years.
This Mega Man looks modern, but it offers a classic Mega Man challenge. Thankfully, four difficulty settings and a range of upgrades help ease in all types of players
Mega Man 11 is a solid return for the Blue Bomber, but it's held back somewhat by overly long and frustrating stage design.
Capcom recaptures the magic of Mega Man in its rock-solid sequel
Although it's a solid, well-made game, it ultimately left me unsatisfied.
Mega Man is back from exile, and he brought a nice gift for us to show there's no hard feelings. Mega Man 11 brings back the same high-quality platforming that made the Blue Bomber a household name in the '80s and '90s, and the new Double Gear system shakes up the classic gameplay without feeling like an intrusion.
The game is probably close to what you'd expect: a collection of hard-as-nails platforming levels capped off by a boss fight where you get more gear so you can tackle even more hard-as-nails platforming levels and boss fights. However, its new Gear System and difficulty settings simultaneously make it more accessible and deeper while not sacrificing its core identity.