Destiny 2: Shadowkeep
It's not quite on the level of The Taken King or Forsaken, but Shadowkeep feels like a major step forward for Destiny 2. It's a promising starting point for the game's third year, and for post-Activision Bungie. I've thoroughly enjoyed the 100-odd hours I've put into it, and I'll easily triple that play time in the months to come.
Shadowkeep is taking its first steps in a newly focused Destiny that might not offer a lot, but strongly delivers on what it does. While it's hard to say whether Bungie can maintain this promised trajectory for the course of the expansion, the signs so far are encouraging.
The most compelling plot and potential twist the series has had to date with fun missions and a return to perhaps the most iconic location in the series' history. The moon is definitely haunted but it's a lot of fun hunting those ghosts!
Bungie has clearly worked to reinvigorate Destiny 2 and Shadowkeep is a great step in the right direction.
If you are still playing Destiny 2 and have a good clan then Shadowkeep is a good expansion, but then you would have probably already bought it by now if you're a regular so you don't need me to recommend it! Shadowkeep isn't a bad price if you fancy gearing up your guardian for a trip down memory lane as you run around shooting things, or to play a bit of PVP as a casual player, just don't expect to get the good gear without putting in the hours.
Destiny 2: Shadowkeep is a big step in the right direction for Destiny, even when it feels like the first chapter in a larger story and subjects you to a brutal grind.
Not the best, biggest or neatest expansion in the series' history, Shadowkeep nonetheless sets a solid foundation for what's to come.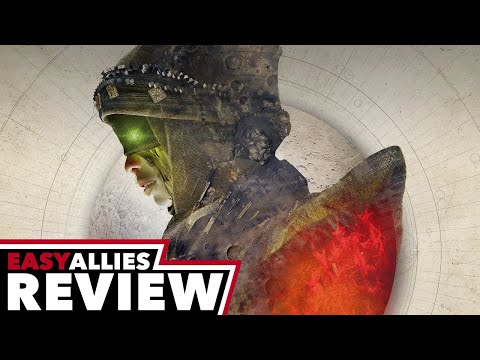 A disappointingly backwards-looking expansion that rather than signal a new era for Destiny and Bungie is just more of the same empty teases and recycled content.
Not as expansive in initial scope as previous expansions, Shadowkeep's standout feature is instead the way it redefines the core loop and encourages week-to-week investment